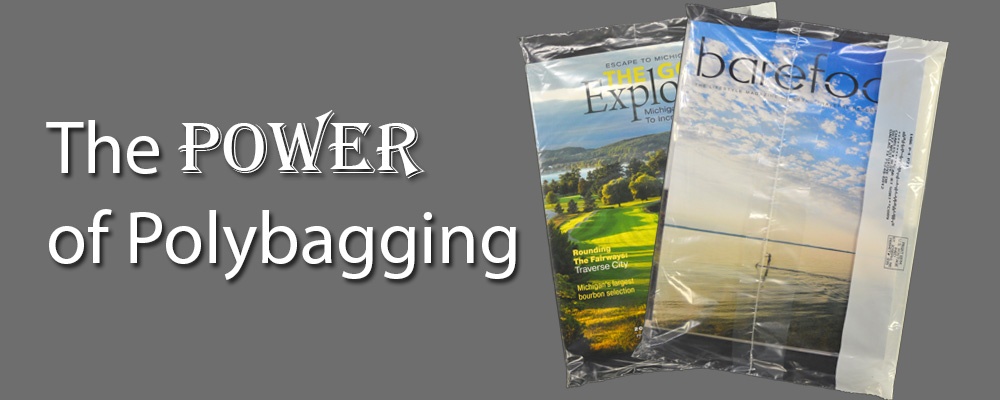 Five reasons to put your publication in a polybag
Polybagging is one of those useful inventions that isn't being used to its full potential. You may have overlooked this option, but it can be an eye-catching way to send your publication out into the world.
What is it?
A polybag is a bag made out of polyethylene or clear plastic (hence the name). You've probably received a piece of mail or newspaper encased in a polybag. Polybags may be clear or opaque, and can also have words or images printed on them.
Why use it?
Polybagging enables mailers to bundle items together as a marketing campaign and provides another surface to make your brand visible.
Polybagging adds protection for your publication in the mail. The bag is sealed, leaving no gaps to let in damaging moisture or dirt. If you choose an opaque option, it protects from light. The added security of a polybag increases delivery reliability. Because of this protection, most international mailings require wrapping.
Another benefit is weight. If your publication is ever sent in an envelope, polybagging is a lightweight option to replace that envelope. Less weight means lower shipping costs. Polybags also require less storage space than envelopes.
Polybagging increases the perceived value of what is inside. Opening a polybag feels a little bit like unwrapping a present.
Sending out a special printed supplement for your 50th anniversary? Enclose it in a polybag with your regular issue. Want to include a subscription reminder? Sending a survey to your readers? It will fit in the polybag. Sending these add-ons in one polybag saves cost and draws attention to the "extras" included in the bag.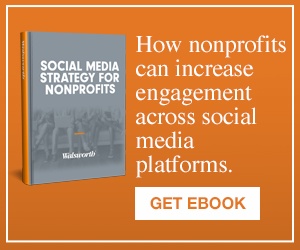 How does it work?
After the publication is placed in the polybag, it's heat sealed. This means no gaps that would let in dirt or moisture.
That all sounds great. What's the downside?
The two main reasons you wouldn't use polybagging are environment and cost.
Polybags aren't the most environmentally friendly option. However, that wasn't enough to drive away Patagonia, an outdoor clothing company that puts emphasis on eco-friendly practices. Patagonia reviewed their use of polybags. They decided to keep using them because of the protection — the bags provide an effective barrier to damage and increase the likelihood their product will arrive at the customer's door in good, wearable condition.
When Mother Jones, a magazine that frequently includes articles about the environment, made the decision, way back in 1987, to use polybags, they cited the cost savings.
Certain supermarkets, newsstands or bookstores won't allow polybagged publications on their shelves. This may not affect your publication at all. Consider where you send your publication and whether it's worth making an exception for these requirements.
Using polybags adds cost, but could ultimately save your publication money if used in tandem with mailers that would have otherwise been distributed separately.
In the Mail
Walsworth is now able to polybag and co-mail in tandem. Co-mail groups mail sends in order to maximize postage savings. Co-mail pools are typically offered twice per week.
If your publication qualifies as Bound Printed Matter, wrapping is required when they are drop shipped to USPS facilities all over the nation.
Should I do it?
Consider the needs of your publication. Polybagging has many benefits. Talk to your sales rep if you think it may be the right solution for your publication.