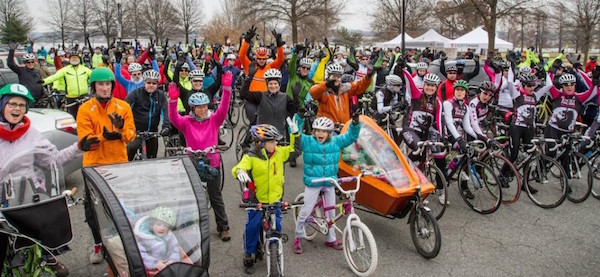 Gamers Highlight the Power of Engaging Niche Audiences
Professional associations and specialty magazines looking to engage their readers can take a lesson from video gamers who raised more than $1.5 million to fight cancer.
The power of embracing and inspiring a niche audience was illustrated during the weeklong Awesome Games Done Quick, a video game speedrun livestream that benefited the Prevent Cancer Foundation. A speedrun is a form of hardcore gameplay in which players, also called runners, try to beat video games as quickly as possible, through a combination of skill, tricks, cheats and exploits.
The nonstop event, held Jan. 4-10 at the Hilton Washington Dulles Airport in Herndon, Va., was organized by Speed Demos Archive, a speedrun website that also hosts Summer Games Done Quick, the summer version of the charity stream. Speedrunners' live play was broadcast through Twitch, a video-streaming site, to viewers who could watch, chat and donate money to the cause.
Inspiring a Niche Audience
Awesome Games Done Quick was impressive in part because it involved a niche audience: people who enjoy not only watching other gamers, but also watching other gamers do speedruns. These people share a very specific passion, which provides the potential to be mobilized by a worthy cause supported by people they admire.
Fundraising can be fueled by the passions of people participating in whatever they enjoy, whether that be video games, athletics or classic cars.
Although their fundraiser was much more modest in scope, Meals for the Elderly in San Angelo, Texas, raised $1,410 in September 2013 from its inaugural Classic Car Fundraiser. Classic car owners not only brought their beloved vehicles to line up for the show – many also stayed around their cars and told stories to vintage vehicle fans. As the marketing director for Meals for the Elderly said, "Any time the community comes out and supports us and we come out and support another group as well, its win-win for everybody."
Just as you work to create a buzz about your fundraising event, you also need to keep a buzz going around your association to keep members engaged. One of the best ways to do that is storytelling. Share your history, mission and vision in inspiring ways that make members want to be part of what you do. Work to keep their interest high as you communicate about current activities, visions for the future, and what your needs are to reach that future spot.
Keep your membership in the loop. Much like non-profits might work to engage donors to retain them, you can use your audience's interests to spark their passion at fundraising time. Consider asking your board of directors to take charge of some fundraising efforts, involving other members as necessary. This gives them a sense of ownership in the process and inspires them to do more.
Generate Passion
How do you get there? If you don't already have a primary charity your organization supports, you can generate passion through a contest to find the best idea for a cause to support. If you already have a near-and-dear cause, you can instead hold a contest to generate ideas for the best event to raise funds. Either way, you'll generate passion.
The more connected they feel, the more your members will support and promote your cause, whether it be children's health, homelessness or illiteracy, or, as in San Angelo, meals for senior citizens. Or an organization could go for a cause related to its mission, such as a teachers association supporting an educational program that benefits low-income children or strives to reduce dropout rates. The passion of educators about education goes a long way.
Once you have an idea for an event, capitalize on that passion and start your campaign immediately to more effectively achieve association member engagement. The contest will ideally have provided them with a sense of ownership and will have made them feel a deeper connection to your organization. Be open to ideas of members who want to take part. If you have creative people within your organization and your membership, your fundraiser may take on a life of its own. For all you know, you could end up on Twitch with your own talent-rich telethon.
Bottom Line
A fundraising event can help you engage your audience in a lasting and meaningful way. Poll your readers to learn what they value most, and create a fundraising event for them to rally behind. Your readers will thank you.