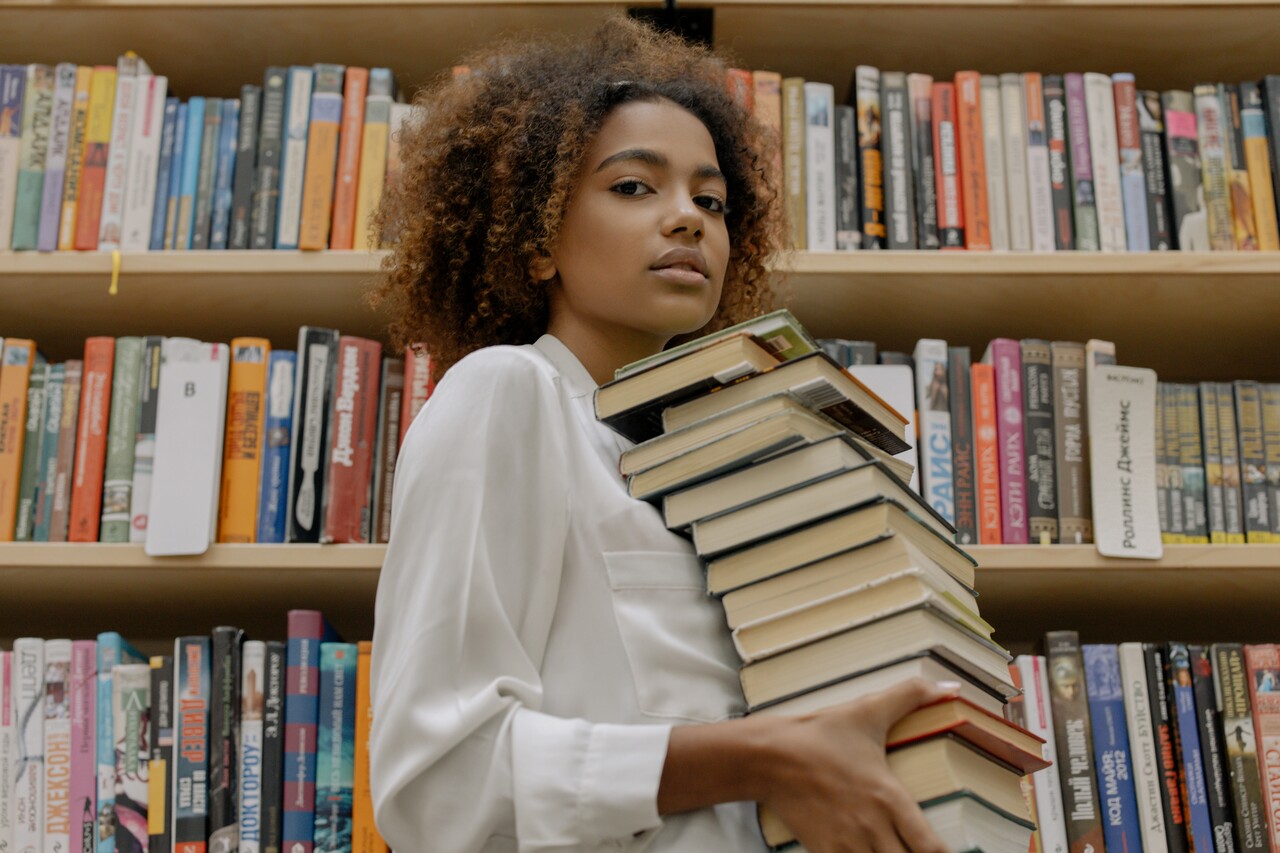 Left on Read: How and Why Gen Z Values Print
Despite being defined as "digital natives," Gen Z values print, and their actions and words show it. Many of the group, who are largely categorized as being born between 1997 and 2012, spend plenty of time on phones and other screens but turn to print when they want a break or need to really focus. So what is it about print that draws Gen Zers?
Why Gen Z Prefers Print
Gen Z values print because it's better for learning, easier on the eyes and the overall experience is more enjoyable. Additionally, they've got digital fatigue and need a break. It also helps that Gen Z is more likely to trust print, as well as appreciate the pleasant tactile experience it provides.
For Learning
Currently ranging from about 11 to 27 years old, much of Gen Z is still in school. They are more likely than previous generations to finish high school and pursue college. And, although they grew up surrounded by screens, they prefer printed textbooks to digital course materials.
We already knew that print is better than digital for recall and comprehension. But it appears that eye strain, digital fatigue and lack of distractions play a part as well.
"I don't feel as much eye strain reading [printed books], and I find myself focusing more when reading from a printed book with my computer off," 21-year-old Wam Sum Luk, a student at Oxford University, told Business Insider.
Eye Strain
Although they spend plenty of time scrolling their phones, Gen Z turns to print when they need a break.
"It's easier to read on paper. You can get quite exhausted sitting in front of a screen all the time," 25-year-old Hannes Boman told Holmen about his preference for printed magazines.
Plus, they already read so much digital content that eBooks don't hold any special appeal.
"There isn't really anything special that we seek out due to the fact that we read so much non-traditional content such as memes, Instagram feeds, Twitter, content aggregators like Reddit, and even text messages," Jacob Chang of JUV Consultiong told Book Riot.
It's a Better Experience
Reading a printed book is a more pleasant experience than reading a screen. While digital devices are convenient, Gen Z turns to print when they want to dive in.
"I find the experience better, holding it in my hands, rather than scrolling. And I like that that there's a beginning and an end to it. Online, there's just endless amounts of material, whereas with a physical magazine, it has already been whittled down," 26-year-old Nicholas White shared with Holmen.
Digital Fatigue
Gen Z experiences so much digital overload, some have even started turning to "dumb phones" to escape the digital avalanche.  "They're tired of the screens," Jose Briones told CNBC. "They don't know what is going on with mental health and they're trying to make cutbacks."
23-year-old Lili Dewrance told Business Insider that reading eBooks doesn't allow her to "digitally detox."
"There's pleasure in treating myself to a new novel, and I enjoy supporting my local bookstore — it feels like a treat, and you can't replicate this experience by simply downloading it onto a digital device," Dewrance said.
Gen Z is a generation that values their mental health, and is open about their struggles. They worry about getting enough sleep, which screens are notoriously bad for. Stepping away from screens allows them to prioritize their mental and physical health. Print is an easy way to remove themselves from screens while still being entertained or educated.
Gen Z Trusts Print
Trying to earn their trust? Gen Z trusts print advertising more than any other kind, with 46% saying they find print ads trustworthy and 36% saying they find print ads untrustworthy.
Tactile Experience
If their love of Squishmallows is anything to judge by, Gen Z appreciates a soothing tactile experience. Print provides a smell, touch and visual experience that can't be replicated by digital sources.
"The smell of real books is so personal," 23-year-old Madalyn Boyd told Business Insider.
Choosing the appropriate paper and binding for your publication can help enhance that desirable tactile experience for your audience.
#BookTok
While Gen Z aren't the only ones on TikTok, they make up the majority. As of March 2023, Gen Zers made up 60% of TikTok's audience. The TikTok algorithm helps people find niche communities like #PlantTok (for those with a green thumb), #CleanTok, #DanceTok and of course #BookTok.
#BookTok is having a significant and positive influence on the publishing industry. The online #BookTok community has boosted book sales over the last several years. In 2019, before the pandemic forced us home to bury our noses in books, print sales of adult fiction were up 8.5%. Publishers Weekly credited that rise to the power of BookTok. And BookTok is especially important to Gen Z, who prefer to get their recommendations by word of mouth. And they don't care if a book comes from a big publisher.
"We just want to see more good books out there, regardless of who publishes or writes it. The days are gone where big publishers decide who reads what, now as long as you have the skill, you can make it and we will want to read it. Gen Z is so diverse in our interests that there is not one category that is especially going to thrive, but I would say things that we find relatable such as books about other teens' lives have recently seen great success," Chang said.
While BookTokkers read eBooks, audio books and print, the print books have a definite visual advantage. #BookTok videos often feature an avid reader holding up physical copies of books they recommend. There's even a subset of BookTok videos showing how people arrange their shelves.
Why Is Gen Z Important?
Americans keep reading. To quote The Happy Guy Writing Services, "the United States is a nation of bookworms." That information is backed up by Pew Research Center. They found that 75% of adults reported reading a book in any format over a 12-month period and 65% of U.S. adults had read a print book.
With 65 million Gen Zers in the U.S., the value Gen Z places on print deserves your attention. They make up about 30% of the global population and make up more than a quarter of the workforce. It's great that Gen Z values print. They also have the resources to purchase it. Gen Z has $360 billion in disposable income and they carefully choose how they spend their money.
Print allows them to take a break from the noise, and allows the publisher to stand out from the crowd.