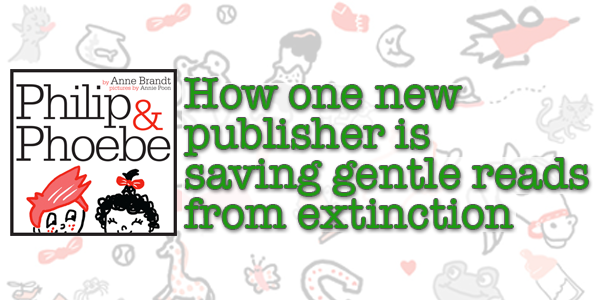 Gentle, Not Boring: How One Publisher Is Carving A Niche For Pleasant Reads
While many books, television shows and movies are violent, scary or leave nothing to the imagination, one writer has opened her own publishing house to bring readers gentle but not boring books.
Anne Brandt, of Benton Harbor, Michigan, started Spectacled Bear Publishing this year, and its first book, Philip & Phoebe has come off the press at Walsworth Inc., and is currently being shipped. Brandt, who wrote the book 40 years ago, discovered it at the bottom of a cardboard box. The original 1,500-word manuscript was turned into a 450-word illustrated children's book, with an inviting soft-touch matte lamination hard cover that is 7 inches square.
"It's a read-aloud story but I think children, parents, and grandparents can relate to the story," Brandt said.
Brandt has been a life-long writer, working for corporations and non-profit groups while composing essays and poems for magazines and contests. Her blog, annebrandt.com, contains contemporary essays, opinion pieces and fiction.
She plans for her own company to fill a niche, explained by the tag line for Spectacled Bear – "Saving gentle reads from extinction." The primary focus will be children's literature. Many of today's literary works for children are intense and focus on topics such as the paranormal, she said.
"My publishing company is looking for gentle reads, but not boring reads," Brandt said. "In addition, I want to pick and choose others that appeal to me."
To start Spectacled Bear, Brandt took an online course on the topic. While getting Philip & Phoebe edited, illustrated and printed, she has been working on the legal aspects of the company and getting the website – spectacledbear.com – up and running to promote her company.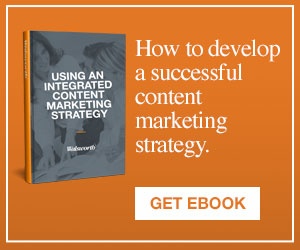 "The greatest challenge has been getting the website live and timing it so the books are in stock," Brandt said. Magazines currently are putting their holiday gift guides together and she has been contacted about the book, which she hopes will be the first of at least a three-book series.
Among the decisions for Brandt has been who should print the books. Brandt's husband once owned a printing company in Chicago. He advised her that if she wanted quality printing, go with an offset printer, not a print-on-demand company. In her search for printers, she found Walsworth in nearby St. Joseph, Michigan.
Working with her sales representative, Bob Guthrie, Walsworth is printing the book and providing fulfillment, setting it up so orders from her website will go to Walsworth.
"I have never, ever come across a company that is so committed to customer service," Brandt said. "Everybody I have met seems to be enthusiastic about me and the book, whether they have seen it or not.
"I'm just a little bitty client but I feel that I'm being treated as your biggest client."
As she promotes Spectacled Bear and Philip and Phoebe, she wants to make the southwest Michigan news outlets aware that Walsworth is a local vendor, even though the book was printed in Walsworth's Printing and Bindery Facility in Marceline, Missouri.
"The best price and the best service are right here," she said of the company and its employees she worked with in Michigan.
Spectacled Bear Publishing's tagline, "Saving gentle reads from extinction" has a double meaning. Research on "spectacled bear" for other companies by that name or any other legal issues uncovered a spectacled bear species that lives in South America that is currently vulnerable to extinction.
In her quest to save gentle reads, one of Brandt's goals is for additional print runs of Philip & Phoebe above the original run of 2,000 copies. And, there is reason to believe the future is bright for a publisher of children's books, as Brandt pointed out that the 2016 Newbery Award winner was a children's illustrated book, "The Last Stop on Market Street" by Matt de la Peña.