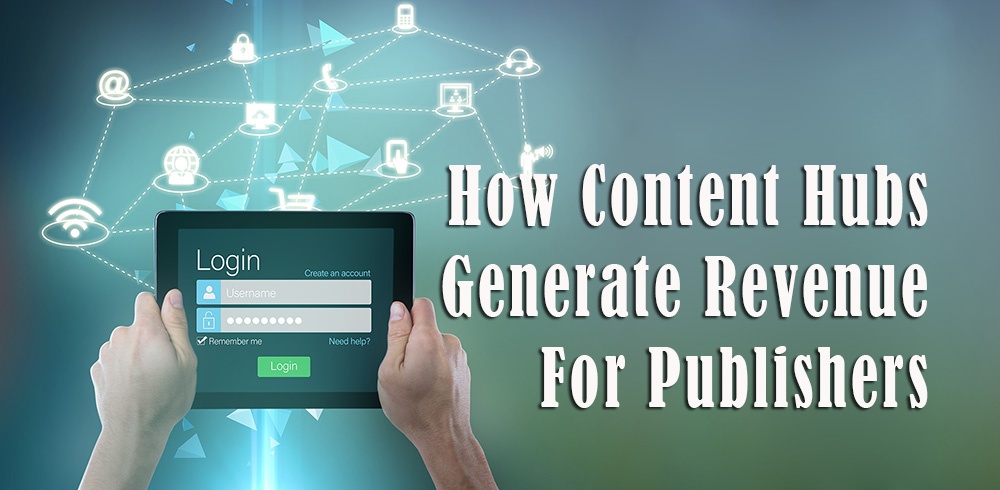 How Publishers Can Drive Revenue With a Content Hub
When it comes to digital presence, publishers are often aiming at a moving target. The expectations for online offerings are rapidly changing. It wasn't that long ago many publishers slapped a PDF on their website, called it good, and the customer was happy. Now, this outdated style will have website visitors laughing (at you, not with you).
As the battle for reader attention continues, content hubs are becoming a necessary one-stop-shop. Andrew Shackelford, a Walsworth sales representative, is an experienced business development and marketing leader. He defines a content hub as "an online brand presence that leverages the value of content to achieve organizational marketing goals."
It doesn't hold all the extras of a website – content hubs are focused specifically on end use. Everything on your content hub should be relevant to that audience.
The most important part of a content hub is good content – you won't be successful without it. This is especially true for niche publishers.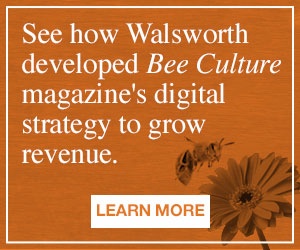 "It's all about content, because you're a publisher," Shackelford said. "You are the undisputed expert of that content."
Check out Bee Culture magazine as a good example. They use timely content to keep their brand in the forefront of the reader's mind – delivered via email and their website. And they have reason to take pride in their website; a redesign helped them meet circulation goals in one quarter.
Constantly coming up with new content can be exhausting. It's OK for publishers to disaggregate and combine existing material, as Don Peschke explained at the 10th annual Niche media conference. Everything you've created has "nuggets" of information. You can pull these pieces out of the original content and share them on your content hub.
Over time, you'll collect an enormous amount of this information. It can be combined in new ways to create something completely different.
A publisher's content hub will have two sides to that content. The first is what is available to the public. This can be curated and commented, custom or user-submitted via options like ratings and polls.
The second is members-only. Here is where you can provide archived information and paid content. Obviously, putting information behind a paywall causes engagement to drop. Still, it's frequently a good idea to have something reserved for members.
"You don't want to give away all of your content for free," Shackelford said. But you still need something to draw in readers in the first place. "Give just enough of it away."
The percentage of content available behind the paywall should really depend on your publication. If you provide a lot of specific knowledge, drawn from experts, put it behind a paywall. If it's something readers could easily find elsewhere for free, leave it out in the open.
Marketing is a major component of a niche publisher's content hub. It can be divided into three major groupings: product sales, subscription sales and advertising. Each of these carries its own value, and it varies depending on the sales model.
If you're using product sales, would your content hub benefit from private-label products or advertiser products? Most likely it's a combination of the two, but your sales model will determine what's right for you.
You also want your content hub to drive subscription sales.
Ideally, you'll be able to quickly capture email addresses as a means of lead generation. "That's adding to your product sales funnel, that's adding to your ad sales funnel, or your circulation sales funnel, depending on what they're looking for," Shackelford said.
There are a few ways to get visitors to hand over their email address through a value proposition. You could offer a new member package kit consisting of advertiser samples. Another option is a drawing for a high-value giveaway.
Advertising should be done carefully. You build relationships with your audience, sponsors and advertisers. Label your advertising, and remember you are allowed to turn down sponsored content. Shackelford warned not to sacrifice your content hub's perceived trustworthiness over a dollar. If you're not sure how much of your content hub should be made up of advertising, survey readers.
Drive people to your content hub with various tools.
Shackelford is a big fan of mobile publishing apps.
"Apps are a great way to aggregate all the content into one location. I love apps because they keep the reader as a captive audience."
Once a reader is on the app, they have to quit it to visit anything else. However, on the website it's easier to move on to something new. Apps are a great way to increase engagement and serve as an additional platform to publish content. They also give you another platform with which to sell.
Shackelford said to think of your app as an ultra-engagement tool. For example, he is a fervent Michigan State sports fan. He has an app with content published by three different newspapers.
"I bet you I'm on that app five times a day," he said. The appeal comes from ease of use and ease of access. "It's a lot easier on a smartphone, which is where everyone is consuming content."
Once your content hub is established, build an app that will draw in readers.
Shackelford's advice for social media: "Publish teasers to the content on a regular basis."
There's an enormous variety of social media available, with vastly different users. Facebook is king for the general public, but each form has its own appeal.
It's not difficult to decide which is right for your publication – ask your audience which platform they prefer.