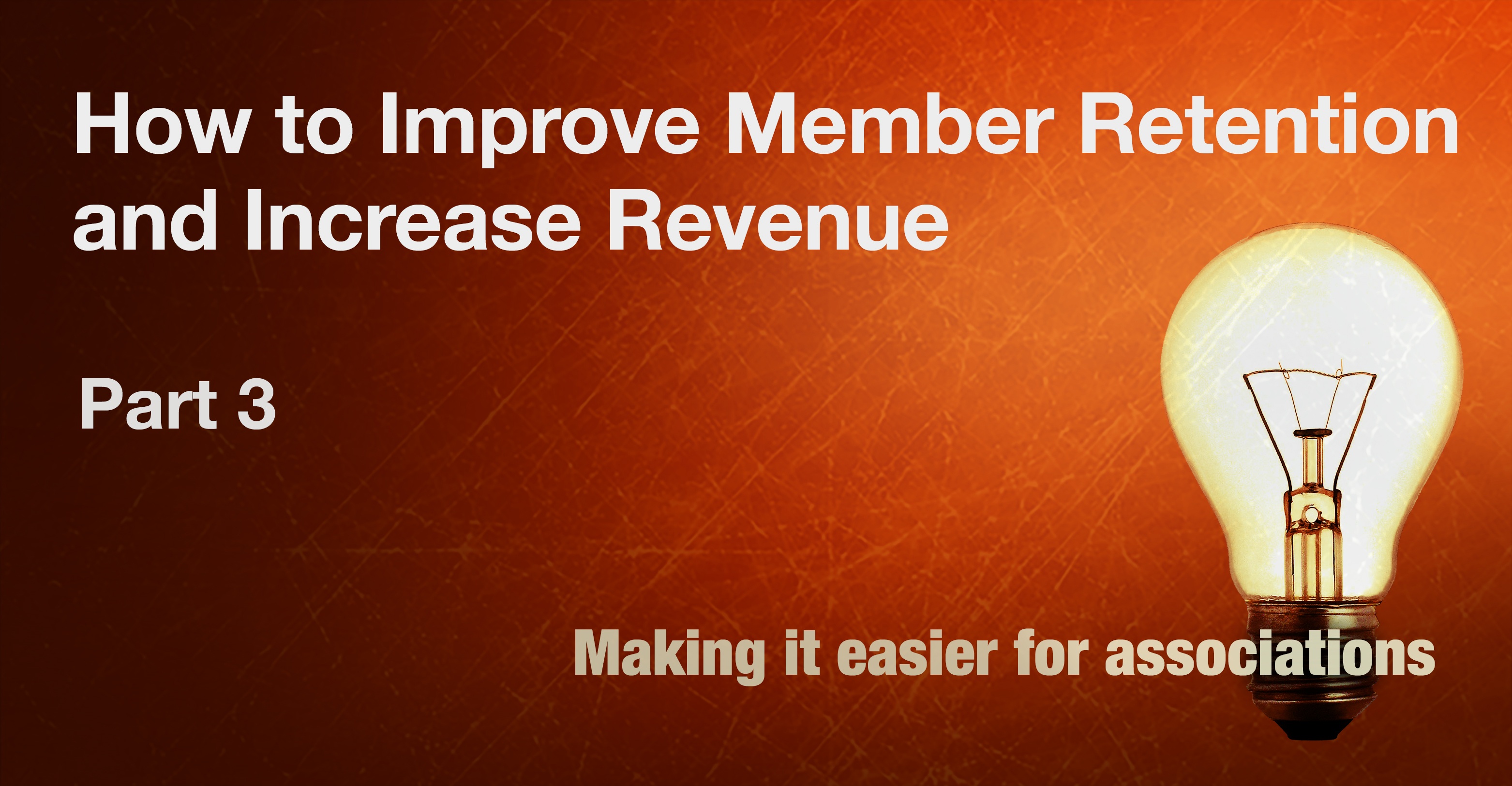 How to Improve Association Member Retention to Increase Revenue
"Duct tape," said Sandra Giarde, CAE, executive director of the California Landscape Contractors Association (CLCA), when asked about the secret of her organization's successful member retention program.
All kidding aside, CLCA must be doing something right, given their 87% retention rate. How do they do it?
Making member retention easy, well, isn't that easy. Different members have different perceived needs. Some members value networking. Others value continuing education. Still others value advocacy. Making things more difficult, the benefits members value most can change over time – even day to day.
"You've got to do a lot of things well; there's no magic bullet," Giarde said. But there are some practical and innovative actions associations can take to help make it easier to hold on to their members. She laid these out as part of our Making It Easier series for associations.
Develop a Strong Value Proposition
"The single best thing associations can do to keep their members year after year is to have a strong value proposition that makes it difficult to practice or stay in business without engaging with the organization," Giarde said. "We have a well-rounded suite of member benefits that provides the value that our members need to run a profitable business."
With two major trade shows, two certification programs, local chapter activities, a robust foundation for college students with more than $1 million in assets and effective legislative advocacy efforts, CLCA provides the kinds of services that landscape contractors in California need.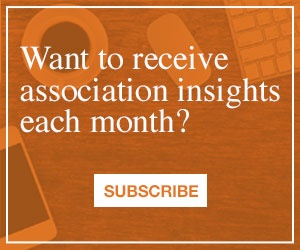 But CLCA also leads its members. With the extreme drought in California over the past decade, CLCA has led the charge to adapt landscaping practices to ensure the resulting product consumes less water, which not only preserves water, but saves the customer money in the long term.
"Despite this year's heavy rains and snow, over a quarter of California is still in a drought," Giarde said, "but our industry's water-saving practices are contributing to the solution."
Focus on Your New Members
Did you know first-year members renew at a rate 12% lower than members with more than a year of tenure? Increasing first-year member renewals pays dividends for years after a successful conversion, not only in dues revenue, but event registrations, product purchases and voluntary donations.
Consider Automatic Renewal
Think about services you subscribe to that automatically bill your credit card on a monthly or annual basis – Netflix, Amazon Prime, Pandora. Maybe you've opted in to get more storage on your iCloud or Dropbox accounts. You can even subscribe to razors from Dollar Shave Club, have all kinds of home supplies delivered by Amazon Prime Pantry and get your home's air filters delivered!
Association executives have said for many years they want to run their organizations more like a business, but ironically, many businesses have adopted a membership approach to generating revenue.
In Robbie Baxter's book "The Membership Economy," readers learn about the Holy Grail of business: recurring revenue. When investors evaluate companies to direct their funds to, monthly recurring revenue is one of the most important metrics they consider. Investors like predictable, even cash flow. Chances are you do, too. Automatic renewal by credit card helps your organization even out its cash flow and make mid-year budget decisions easier, too. And according to research conducted by Marketing General, 29% of associations were collecting dues by auto-renewing memberships with a credit card in 2016.
What if your association moved to a monthly automatic renewal model instead of — or in addition to — an annual membership? Your members benefit by splitting their annual dues into several smaller installments. Your organization benefits by spreading renewal revenue throughout the year, reducing (or potentially eliminating) the annual dues billing process, and you tap into a payment model that more and more people are comfortable with.
Remove Friction
In "The Membership Economy," readers also learn that a critical step to retaining new members actually starts before they complete the process of joining. Baxter says anything that slows down a member's ability to access the services offered by the organization, "especially during the sign-up process," must be eliminated. How many questions do you ask on your membership application? Does your membership application process require a committee to approve new members?
Make Value Delivery Immediate
You may think of Netflix as a streaming service, but it began as a rental service for DVDs delivered through the mail.
"We knew members couldn't experience the full power of Netflix until they returned the first three movies and could experience the rapid turnaround in getting the next movie," Camille Watson, Netflix's marketing director, said. "So, we made sure that they picked five movies up front."
At your association, can a member join online and instantly access members-only information on your association's website, or register for a meeting? Can they instantly start networking with their fellow members? Do you enter them into a "drip campaign" during their first year of membership to educate them on membership benefits?
Reward Desired Behaviors
This is about building habits in your membership. Do you reward members for joining, taking advantage of member benefits or engaging with their fellow members online or at meetings? This step can also be automated with online community software, many of which contain gamification features such as points and badges that can be attached to members' online profiles. Marketing automation can also play a role. Imagine sending a member a coupon a few days after they visit a web page advertising a conference or product.
Retaining members isn't easy, and you must continually tinker with your tactics, but by giving extra attention to new members and implementing an auto-renewal program, you can make it a little easier.