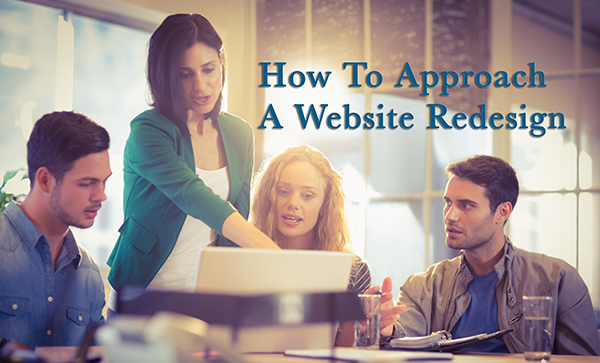 How Your Company Should Approach A Website Redesign
Your website serves many purposes. It introduces your business to potential clients, allows web-based purchases and supports current customer needs. Over time, your website may lose its effectiveness and will need to be updated to successfully perform its functions and engage your target audience. Approach the redesign process by considering what currently works, what can be done better, your budget and timeline, and promotion ideas to ensure that the process achieves the best results.
And, realizing that your current website contains valuable content, there are several ways to decide what to keep and what to revise.
Conduct a content audit
Review your site objectively and ask:
Does it include the products and services you provide or is it outdated?
Does it reflect your current corporate culture, values and commitments?
Does it engage users on a variety of levels, including great visuals, social media share buttons and overall ease of use?
Does it incorporate calls to action and submission forms to help convert website visitors into customers?
Check addresses, phone numbers and other basic company information for accuracy. Do the images reflect current products or employees and are the descriptions accurate?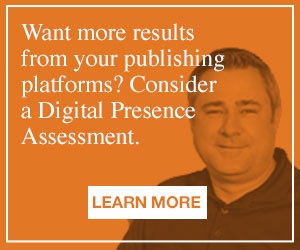 Now go beyond these basics and determine if the website truly portrays your business in the manner that you want others to see it. Step back and try to see it as someone who has never visited the site before and ask yourself what impression you have of the business. From this process, select what should be kept or changed.
Conduct an operational audit
Test your ordering and checkout processes for ease and responsiveness. Assess your contact procedure to ensure that user requests are reaching the right people. Click every link, button and image to ensure they are live and lead where you want them to. Note any problems you discover so they can be corrected as part of your update.
Conduct a competitive analysis
Review competitors' sites to see the choices they've made. What do you like or dislike about those sites? Check how often they update their pages and whether they have an active blog. Assess how well they engage the target audience. Compare those sites to yours and consider if you need to perform specific changes to better compete with them.
Interview key stakeholders in your business
Ask key department heads, business executives, sales personnel and other stakeholders to review the site. Ask them:
Are the goals and objectives of the current site accurate or have they changed?
If they've changed, what are they now and how should the website reflect them?
What do they like or dislike about the site?
What elements, visuals or pages would they like added or removed from the site?
What compliments or complaints have they received?
Use this time to receive feedback and get buy-in and support for the website redesign. Those who feel they have contributed to the process now have a vested interest in its success.
Obtain customer feedback
This process can be a little tricky but you can use optional exit surveys to ask for user opinions on specific aspects of their experience. Have customer service reps ask questions when customers call or when they need to reach out to them for any reason. If these efforts are not providing the volume of responses that you need, ask your CSRs to conduct brief telephone surveys to elicit the information. The questions should focus on the site's:
Visual Appeal
Content
Ease of Use
Flow
Overall Impressions
Give respondents the opportunity to make suggestions or express specific likes and dislikes. By moving beyond the 5-point scale (1 is strongly disagree and 5 is strongly agree) you will obtain better insights into what works and doesn't work for these users.
Use a website testing tool
Many free website testing tools, such as Nibbler, exist to help you identify unseen technical problems on your site. You can also view how many people visit the website and what percentage of those visits converted to sales. This will help you determine if you can adjust your site to increase its appeal to potential clients and increase your customer base.
Utilize all the information you've gathered to create the content and layout for your updated website. Determine what you can keep, what you need to change or add, and how to improve its ability to attract new customers while keeping current ones happy.
Budget
To create a meaningful budget for redesigning your website, start by identifying site specifications that include:
Design
Content
Functionality
Independence (the ability to update content without using a programmer)
The more specific you are about what needs to be changed, the more accurate your budget becomes. Leave some wiggle room for unexpected design needs, but not too much. When you've done a great job in identifying your site specifics, the resulting budget should be reliable.
Select a designer who has great references, experience in your industry, and can stay within your budget. When choosing a designer, check their references and ask about the quality of their work and their ability to meet deadlines while staying within budget.
Create a Timeframe
You and your designer should create a working time frame for the delivery of the site redesign as part of the contract. Ensure the time frame includes:
Deadlines for review cycles and change implementations
A soft launch date
30-day post-launch feedback and modification cycle*
A hard launch date
The feedback cycle* allows users to test your design and for you to determine:
Does it meet your company's goals?
Is customer reaction positive, negative or neutral?
Is employee reaction positive, negative or neutral?
Does it function in real-time as well as it did in development?
Are there unanticipated problems with links, content or design that need to be corrected?
Utilize this feedback to make final modifications to your site and initiate the hard launch. This process can take time, but rushing the job will result in mistakes that can increase the cost, delay the launch of your site and result in loss of credibility. While you may be excited to get the new site up and running, take the time to ensure that it looks great and functions perfectly.
Promote
Create a promotion plan that heightens curiosity and engages both current and potential customers. Use social media platforms and blogs to tease your target audience and build excitement as you approach your reveal day. Before you start the process, be sure you can deliver the site when promised or risk losing all the momentum you've gained.
On the day of the launch, announce it on all social media platforms and deliver press releases to all appropriate print and electronic media outlets. Encourage people to visit the site, check out the new layout and features, and perhaps take advantage of a special launch deal or discount.
Conclusion
A website redesign is necessary to remain competitive and relevant in today's electronic-based environment. A redesign doesn't mean starting from scratch, just using what's already great and building from there. An assessment of your current site with input from users and stakeholders will get you started in the right direction. Create a detailed budget and a reasonable time frame to get the job right, and then share it with the world.