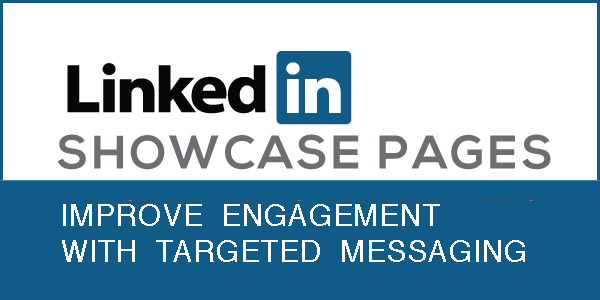 LinkedIn Showcase Pages Help Focus Your Message
A LinkedIn Company Page provides an excellent way to grow your business presence on LinkedIn, but what if your company has several different products or services or is an umbrella for several niche businesses? That's when you can turn to Showcase Pages for targeted promotion directed to the right audiences.
Showcase Pages just joined the LinkedIn lineup in 2014, but have quickly become must-haves for businesses. Such a page is an extension of your brand, but it can also stand on its own, with a unique voice, marketing strategy and shared content. Showcase Pages, which must link back to a specific Company Page, have their own followers, their own status updates and other content. Your company's Showcase Pages will be listed on the right column of your Company Page.
Develop Relationships with LinkedIn Users
Targeted Showcase Pages give you the opportunity to keep different aspects of your company separate, each with its own persona, voice and style. Instead of navigating your Company Page to find information, followers with specific interests can more quickly and efficiently keep up with what they really want to embrace. LinkedIn Showcase Pages help businesses develop relationships with LinkedIn users, who can follow these pages even if they do not follow the businesses that create them.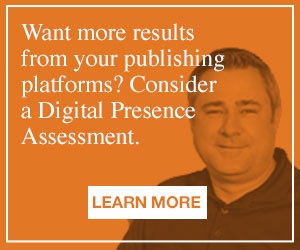 Microsoft is a good example of a large, multi-faceted company that benefits from separating its offerings into Showcase Pages. The Microsoft Office suite's Showcase Page is separate from that of Microsoft Lync, a messaging client though which users can communicate via telephone, instant messages, video calls and video conferencing. Visitors who use one product but not another don't have to sift through posts, shared content and information that would not be relevant to them.
Showcase Pages Enable Targeted Communication
Showcase Pages enable your company to communicate in a more specific role. For example, a magazine publisher can have a Showcase Page for each magazine it publishes, providing the opportunity to separate diverse subject areas and focus on being relevant to specific audiences. This targeted approach should include regular social posts, shared content (your own company links or relevant curated content) and helpful information that can help set your company up as an industry leader in the topic area that is being highlighted.
Showcase Pages Can Help Companies Gain Leverage
As the No. 3 social media site behind Facebook and Twitter in terms of number of users, LinkedIn is a vital tool in your social media marketing toolbox. The more you can hone your approach via targeted Showcase Pages, the more leverage you can gain among LinkedIn followers with specific interests and priorities. If they see your company, or an arm of your company, as a leading source of helpful information in a specific area, the more likely they are to turn to your business for guidance and wisdom.
How to Get Started
Creating a Showcase Page is relatively simple to do from your Company Page. Start by looking for optimization through targeted SEO keywords in the name of the Showcase Page and in the page's description. Include your company's logo and a header image, and post content relevant to the subject area in a voice that fits the audience you're shooting for.
Invite people who you feel would relate to the voice and message of the page. You can follow and post to similar pages on LinkedIn, which may increase the exposure of your own Showcase Page and create more connections with LinkedIn users. You could even become a LinkedIn Influencer and be invited to publish content in a specific topic area.
LinkedIn is the world's largest networking site, offering opportunities to connect with your peers, provide insights to followers, and catch the attention of other professionals who can give you considerable exposure. As you take advantage of its many tools, be sure to explore Showcase Pages and see how they can help your company.