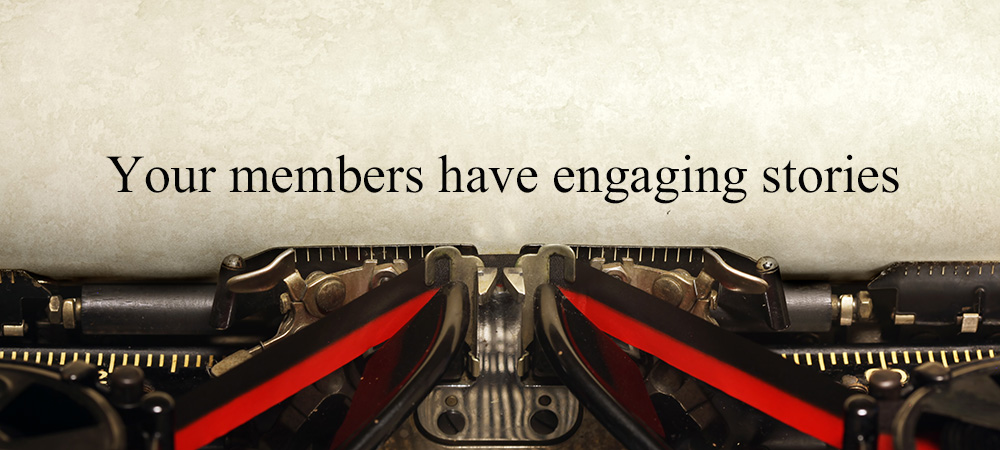 Member Storytelling – An Association Event Engagement Booster
Your members have engaging stories. And, having members tell those stories can help make your association events more engaging too.
We've shared how you can make connections and engage your magazine and journal readers with storytelling. The same technique can be used to enhance your association meetings and keep your audience invested and coming back for more.
You're already building networking time into your events. Arrange for some of those networking activities to be directed by members who have stories to tell.
For members who have a good story but may not be comfortable in front of an audience, use video instead. These tips for conducting good interviews will help you create great videos that you can show at a networking activity or post on your event website.
Combining member storytelling with these tips for a great event meeting will add significant value to your efforts to improve retention, both for membership and for event attendance.
For additional event engagement ideas, and for some specific examples of how associations have put these storytelling ideas to work, read this article from Associations Now:
When members gather at conferences, you have a big opportunity to collect their stories to showcase the people who make up your community. Some specific tools, distribution channels, and strategies will help you put them in the spotlight.
Face-to-face communication has grown scarcer in this digital age, when emails, texts, and social media posts often replace direct, two-way conversation. But if you surveyed your members tomorrow, I would be willing to bet they'd say that relationship strength, community, and face-to-face connections are primary reasons why they feel a sense of belonging to your organization.
Don't get me wrong—digital communications and social networking definitely make it easier for members to stay connected 24/7, but it's at annual meetings or other conferences where people put down their devices and connect as human beings.
What if you want to document these interactions as they happen and seize the moment to capture some of your members' impressions, experiences, and best thinking? You'll be showcasing your members being "more human humans"—to use a phrase describing a driver of change identified by the ASAE ForesightWorks research initiative.
You may want to consider a few simple storytelling strategies to create evergreen content featuring your members that will last well beyond the meeting … read the rest of the article here.