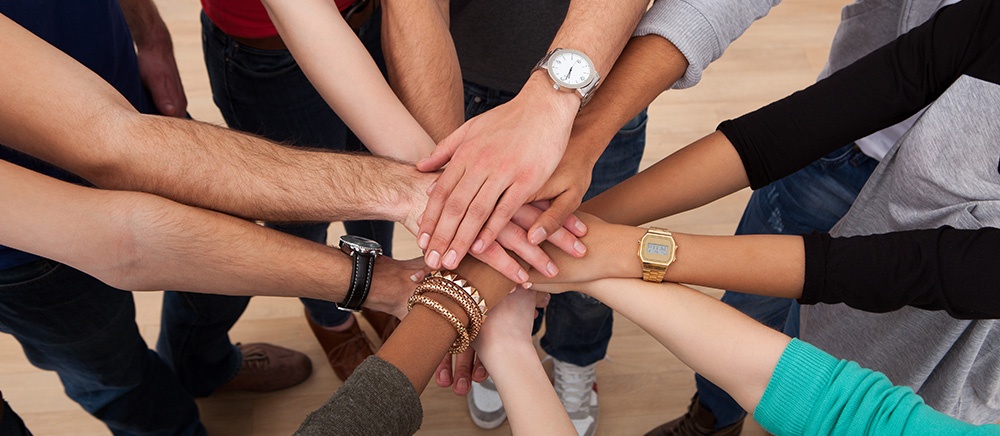 Ideas for Comprehensive Member Retention Programs
Why should someone join your association? And why should a member renew their membership?
These are questions your association works to answer every day as it communicates its value proposition both externally, to the world, and internally to its employees, volunteers and membership.
Answers to these questions will provide the basis for acquisition and retention programs that will help your association grow its membership. We describe several components of comprehensive member retention programs here.
Identify Membership Motivation Categories
Understanding member motivation is a key component of successful retention programs. It's a given that all members share an interest in your organization, but that interest isn't the same for all members.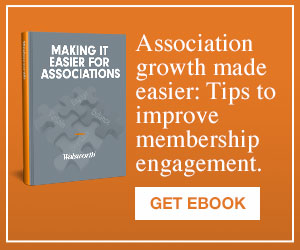 The motivation to join or renew can be enhanced through a personalized experience. Identifying niches allows for a better understanding of member motivations. Use this understanding to craft targeted messaging that will boost member engagement and retention.
You probably already have an idea of what your members value. But, if you haven't formalized a list, it's time to do so. Common reasons for joining an association are:
Professional Education – Offers members access to training resources, expert insights and best practices that boost skill and efficiency.
Certification – Offers members verification of skill acquisition, which can be leveraged for career advancement.
Networking – Offers members the opportunity to build personal and professional connections with people who share interests or challenges.
Research Data – Offers members access to qualitative and quantitative research results without having to conduct expensive and time-consuming research on their own.
Connection to a Cause – Offers members access to organized efforts that address regional and global issues they care about.
Since people are also influenced by the generation they're part of and the career stage they're in, you may find that your motivation categories contain unique segments of their own. If so, include those on your formalized list.
Identify Each Member's Prime Motivation Category
Once you've formalized a list of motivation categories, it's time to identify the primary affinity of each member. Your organization could gather member motivation priorities with an interest survey, but that won't be sufficient on its own since only a portion of your members will take the time to complete and submit any survey you conduct.
Given this, consider adding interest questions to your membership sign-up and renewal forms. And, if necessary, consider conducting a calling campaign to those members you still need interest information from.
Associations can also gather interest data by tracking member behavior on the association website or by within their publishing app.
Engage at a Personal Level
Your association creates a lot of content every month, but many organizations recognize that they could leverage that content better. Developing a content delivery plan that connects individual members with the content they're most interested in has become easier than ever, and provides meaningful results in member engagement.
Knowing each member's primary motivation category informs your organization what content is most relevant. Marketing platforms and Association Management Software (AMS) platforms can help deliver that content to the specific members who value it most.
In addition, providing topical content via email, online forums, social media, and blogs will increase the number of opportunities members have to consume the content they care about most.
Define a Formal Onboarding Process
As part of your efforts to increase member retention, ensure that you have a defined onboarding process for brand new members. Naturally, onboarding can be utilized to orient new members to all available benefits. This will help strengthen the association's value proposition and increase likelihood that new members will engage and take advantage of the resources you offer.
Onboarding is also an excellent time to gain an understanding of a new member's motivation to join as well as their individual priorities as members. This data can be used to send targeted content and engage members on an individual level.
As an additional way to get new members engaged quickly, consider pairing or grouping new members with existing members who share their priorities. These connections will boost retention organically.
And, whenever your organization updates member benefits, treat existing members as if they're new by welcoming and orienting them to new features or services available to them. This can help re-engage members and can give you an opportunity to update your understanding of their needs and priorities.
Ask for Member Feedback
Even if they're not planning changes, associations should poll their members occasionally to analyze what members perceive you're doing right and what needs improvement. This will help keep members engaged and invested, and will help your association fine-tune their offerings. When polling members, be sure to consider asking about some of these common priorities:
Networking opportunities: Do members perceive that you're providing enough opportunity to network with peers and subject matter experts to help them advance their careers and increase their knowledge?
Feeling of inclusion: How connected do your members feel with the association's members and mission? This is a major factor when members consider whether or not to renew their membership.
Education: Ask members why they do (or don't) attend your conferences, seminars and webinars, which content they have valued the most, and whether there are education topics they want more focus on.
Remind, Remind, Remind
People are busy and often intend to take action but have other demands that delay them. This makes it important to remind members about renewal on multiple occasions and in multiple ways. Make sure to remind members of the value you're providing when encouraging them to renew, and consider creating an incentive program related to early renewal or enrolling for automatic renewal.
Sending reminders via email is obvious, but also consider the following reminder formats:
Phone Calls: Developing a cadre of retention volunteers who commit some of their time for retention phone calls.
Texts: Sending reminders via text may improve responsiveness since it's becoming more common for people to take action when reminders produce a notification on their mobile device.
Special Magazine Features: Many organizations find success with reminders tipped-on to the cover of magazines or enclosed in a polybagged magazine.