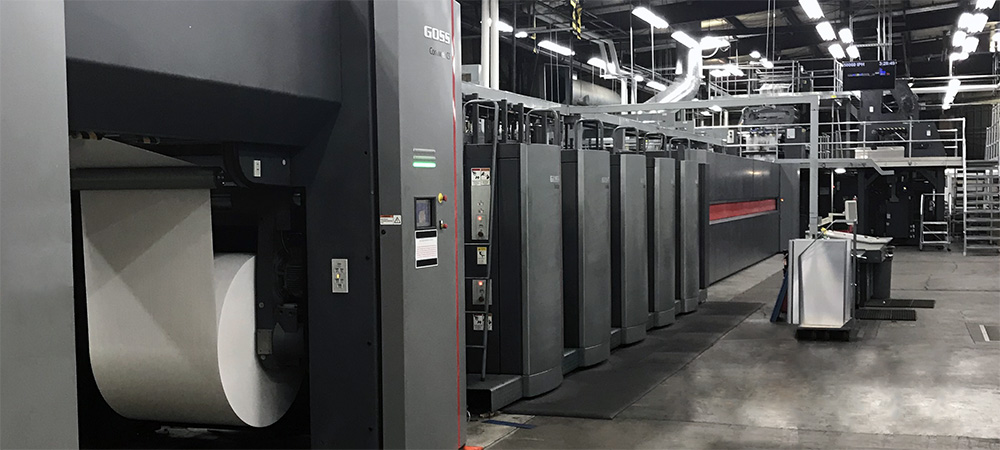 New Web Printing Press Up and Running
Installing a new printing press is a big deal. It's not like replacing the printer at your business office. Machinery like the new Sunday 2000 web press installed in our Saint Joseph, Michigan, facility takes months of planning and work.
The work started in April of this year, when the pad was prepared. The new press is so big and heavy that the floor beneath it has to be reinforced with concrete and rebar.
"So it doesn't sink, doesn't vibrate, doesn't crack. You have to really reinforce the area where the press is going to be sitting," General Manager Phil Archer explained.
The press components arrived in Michigan in early June and the first job ran on the new press July 27. It's now running at full production.
"It's been pretty good two months. It hasn't been without its challenges, but we ended up getting it done," Archer said.
Exciting New Add-ons
The newly installed press is a 16-page unit, meaning it can print 16-page signatures. It can also print five colors. That means that in addition to the four colors used to print, a fifth color can be added.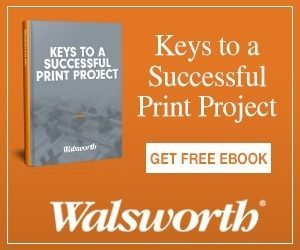 "If we have a four-color job and a customer wants to add a logo color, like a John Deere green or a Simpson orange, we can put that on there," Archer said. The fifth color capability ensures accurate matching to the desired color.
The press also has a unit that allows for perforation, allowing customers to add pages that can be torn out, like if they want to include coupons.
Improved Capabilities
"We have a lot of different capabilities and versatility with this press that complements the rest of our pressroom," Archer said. This is the second press of its kind installed at our Michigan facility.
"That allows consistency from press-to-press in print, production, training and overall operation," he explained.
The new press also has the latest WPC closed-loop color and register controls. This makes for a more consistent ink throughout the print run and also allows the press room to get up to color faster during make-ready.
"Our make-readies are much more efficient," Archer said.
The bundling capabilities of the new press allows the operators to send a better product to the bindery.
"This increases their speeds and reduces down time," he said.
Our Commitment to Reinvestment
The new press in our Saint Joseph, Michigan facility is part of our continuous improvement program and our quality assurance efforts. Walsworth believes that consistent investment in new equipment allows us to keep printing high-quality material in an increasingly efficient and environmentally friendly way. The program goes beyond equipment. We also believe in investing in our people through training as a way to improve operations.