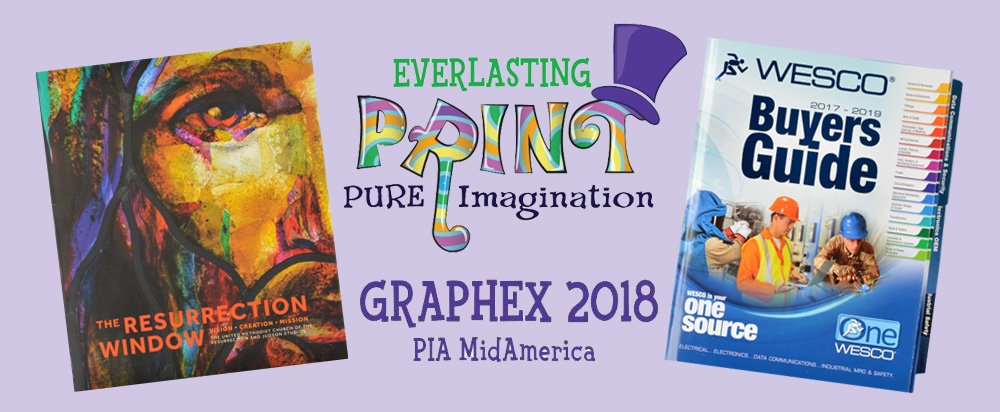 Our customers made these awards possible
The 2018 GraphEx awards have been announced, and Walsworth is proud to be among the winners.
PIA MidAmerica has been hosting the Graphic Excellence (GraphEx) competition since 1989. It was created "to recognize the outstanding abilities of print producers to transform paper and ink into outstanding forms of communication," according to their website. This year's GraphEx Awards Gala featured a Willy Wonka theme to honor "Pure Imagination" in print.
We're honored to be among the winners and thankful to our customers who made it possible. Top-notch printing only wins awards when the customer product highlights those capabilities.
One Source
The Best of Category for catalog submissions went to Walsworth customer WESCO Distribution. WESCO's award-winning Buyers Guide is titled "One Source," which the judges called "a very prescient title for this colorful introduction to the products inside."
The positive reviews continued with the judges gushing, "It's a splendid example of the synergy that can evolve from designer and printer."
"You don't need multiple brochures when you have this finely engineered handbook, especially when it lives up to its title of One Source."
WESCO made something that stands out among catalogs. The project was managed by Bob Karabinos of WESCO. Content was written by Lisa Curry of JP Enterprises Unlimited. And layout design was done by Matt Meister of JP Enterprises.
Thank you for choosing to print with Walsworth.
The Resurrection Window
The hardcover book, "The Resurrection Window: Vision, Creation, Mission," from Chandler Lake Books, thoroughly impressed the judges. The book was honored as the Best of Category for hardcover book submissions. It also received a Division III Bronze, meaning it placed when compared to every submission from any manufacturer with 75 or more employees – the book was compared to magazines, catalogs and more, but still came out a winner.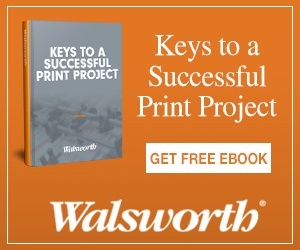 The comments from judges were enthusiastic.
"Contagious color. Great use and selection of paper to enhance the dynamic images."
"The binding reinforced a well-executed effort from press room to bindery."
"This submission rose to the top from the first time judges laid eyes on it."
"Give everyone a graphic high-five!"
This book tells the story of The Resurrection Window at The United Methodist Church of the Resurrection in Leawood, Kansas. The Resurrection Window drew national attention when building began in 2015. The 3,400-square-foot stain glass window installation is the world's largest. This coffee table book took the medium of stained glass, displayed it on paper, and did it in an attractive way. We're glad Chandler Lake Books chose to work with Walsworth on this project.
Thank you
The relationship between printer and publisher is symbiotic. We'll make your product look good and we love it when you have a design that allows us to show off!
Thank you to WESCO and Chandler Lake Books. You created products with the final look in mind, and it shows.
It's an honor to have our products recognized by PIA MidAmerica. "One Source" and "The Resurrection Window" will now be forwarded to the Printing Industries of America's national Premier Print Awards.