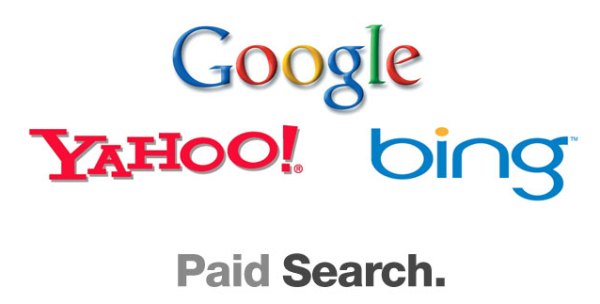 Is Paid Search Worth Your Investment?
A lot of buzz has been heard lately about whether paid search advertising makes financial sense to today's markets. With a simple internet search on the topic, you can find just as many articles saying "Paid search is dead" as you can those that say "Paid search is stronger than ever."
Like any other marketing component, it all boils down to an individual decision. So, instead of getting mired in the debate over whether paid search is dead or alive, let's talk a little bit about what good paid search involves and how to effectively implement it if you decide it's a good choice for your business.
How does paid search work?
In basic terms, a business using paid search chooses keywords and then pays selected search engine companies to place their ad at the top or along the side of online search results whenever those words are part of a person's search.
Two common payment models are cost-per-click (CPC) and cost-per-impression (CPM). For cost-per-click, businesses pay the search engine company each time a user clicks on its ad in the search results. And, for cost-per-impression, businesses pay the search engine company for each 1,000 times their ad appears in the search results, regardless of whether the ad is clicked.
Either method can be used to help raise your brand awareness and to generate additional web traffic to your site.
Things to consider when using paid search:
Select purchased keywords carefully. When considering keywords, avoid generic terms that may draw users to your site that don't fit your products and services, since this can end up increasing your costs without drawing the right users. The best approach for this is to start small with really focused keywords and then add additional words a few at a time to track success. For more on this topic, read our How to Find the Best Keywords or Phrases article.
Go big, go bold. Paid search is not the place for soft-selling. You need ads that work hard for you by earning clicks from real prospects, and then offering value at the end. Offering a tip sheet or downloadable whitepapers are good ways to prompt people to click. In this scenario, requiring a submission form to be completed to download the resource will draw users into your sales funnel. Keeping track of which offerings result in more conversions can help you tailor your paid search campaigns even more.
Keep calm and measure often. Don't expect instant results; paid search takes time. Even though it's time-consuming, measure results regularly and alter your keywords accordingly. At the very least, have a system in place to measure the cost of your campaign per completed sale or customer acquisition.
Integrate with your CRM system. Since many of your sales or customer acquisitions may be completed by one of your sales representatives, you need to establish a way to enter captured lead information into your CRM system where sales reps can see them for follow up.
Even if naysayers are correct and fewer people are clicking on paid search ads, the method does still work. How well it works for your business will depend largely on the markets you serve and the keywords you select when purchasing paid search advertising. As stated above, start small and experiment so you can test the method without breaking the bank.
With a little time and effort, you may find that paid search campaigns are an excellent way for you to grow brand awareness and increase sales.