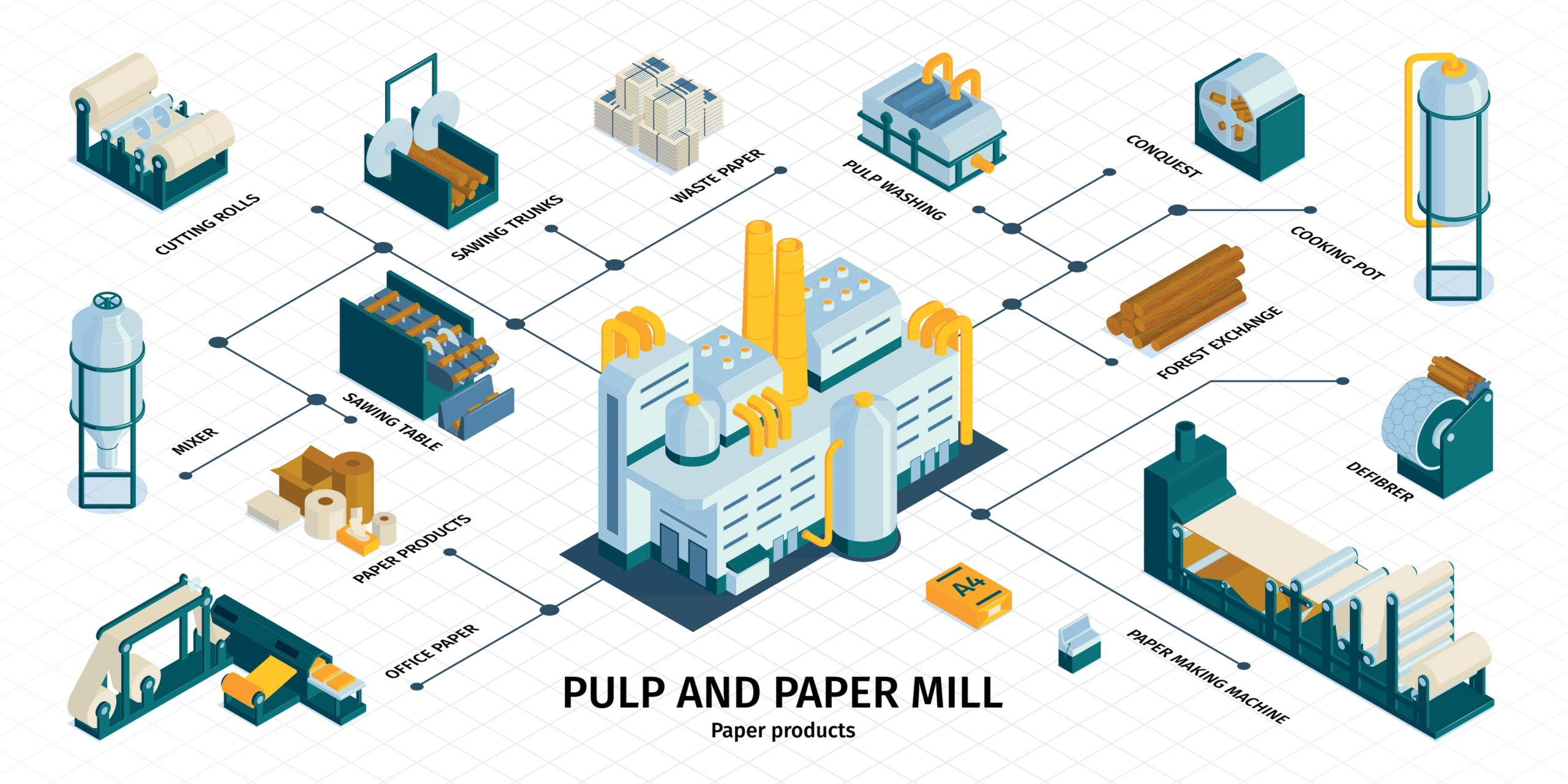 Planning is Key in the Current Landscape of Paper Supply and Demand
We've been living in this new normal for long enough now to know the best way to combat the current challenges in the printing industry is advance planning. As with many industries, supply chain issues are affecting the print market in very dramatic ways.
The layered combination of labor shortages related to intense competition for workers, Covid infections and the associated quarantining, steep increases in almost all products associated with producing printed pieces, truck-driver shortages, extreme congestion at shipping ports and more are resulting in expanded lead times, increased costs, material shortages, delivery delays and many other issues. Paper mills, printers, customers and the transport services between them are all feeling the pressure of the current paper supply landscape.
All of this means planning print projects and paper needs far in advance is the key to success, now more than ever. And print managers with well-defined project schedules are finding themselves in enviable positions given their longer range of planning foresight.
Impact on Paper Mills
The new era of the Great Resignation signifies there will be no swift end to labor disputes and shortages impacting paper supply and demand. Some paper mills are facing ongoing labor disputes on a large enough scale to halt production of various paper grades. These kinds of disruptions have affected several domestic printers reliant upon those mills embroiled in labor disputes for substantial portions of their materials supply.
Around 2015, the demand for paper in the U.S. declined due to the movement toward web-based publications, other digital alternatives to print and increased distribution costs including postage. Within the last few years, this shift caused several paper mills and vendors to rethink their business strategy, product offerings and target markets. Some mills converted their equipment to produce packaging materials to meet shipping demands for online retailers. After demand for packaging skyrocketed in 2020 (remember all those deliveries to your front door from online sources?), the mills, which previously converted some machines to produce corrugate and other packaging materials, experienced robust demand and increased profitability for their products. As these types of conversions require substantial investments, the likelihood of reversing those changes is very unlikely.
Additionally, the mills which chose to close or curtail operations at some of their locations or stop production on paper making machines are unlikely to reopen or restart those machines. History tells us periods of shortages like we are experiencing now will eventually subside. If a mill or a paper machine was not profitable prior to the pandemic, it is unlikely it would have a different outcome once things return to a more normal environment. We are all trying to figure out what the new normal environment will look like, aren't we?
The aftershock from last year's spike in lumber costs remains evident as mills are charging approximately 30-40% year-over-year for paper products.  Prices continue to rise for raw materials like pulp and chemicals for mills, causing increased prices and tight markets for all paper types.
With such high demand for all paper and pulp products, no mill should be hurting for business. However, Resolute Forest Products, which mainly produces uncoated groundwood products, shut down a machine in Tennessee producing Resolute Connect, an uncoated offset grade. In announcing the discontinuation of the pulp and paper operations at the Calhoun, Tennessee mill, Resolute cited unsustainable, ongoing losses. The timing seemed unusual given that mills are presently selling every pound of paper they can produce and the current pricing for all grades is extremely high. The closing of this machine took approximately 149,000 annual tons of uncoated offset off the market, causing uncoated freesheet to be the most difficult product to source currently.
Impact on The Customer
Walsworth's vendors and purchasing groups are diligently working around the clock to procure the materials needed to produce the products our customers need. To make sure you get the paper you need for your next publication, here are some helpful tips:
Plan ahead. Contacting your printer as early as possible will help us to best align you with your preferred paper type and delivery date.
Communicate with your representative and CSR to confirm your print order.
Verify your schedules for printing, bindery, co-mail and in-home dates.
Get pre-press artwork sent to our plant as early as possible. This flexibility may allow us to get your project on press earlier to meet your schedules.
Be flexible with your paper selection. Communicate with us to ensure your preferred paper grade is available and discuss acceptable alternatives for paper stock.
We expect paper prices are likely to continue to increase through the end of the calendar year, so communicate with your team to plan for final costs to be higher than initial quoted costs as printers cannot offer firm cost quotes until our mills ship paper orders.
Impact on Printers
Worldwide labor shortages, transportation delays, and logistical difficulties are stressing the ability of mills to provide enough paper to printers. With fewer mills in operation, the market for sourcing specific paper grades is arduous at best. With demand so incredibly high, mills have gone from producing for inventory stores to produce for shipment, with no excess available to put away for the proverbial rainy day.
The market conditions have resulted in mills establishing monthly paper tonnage allocations based on historical purchases as well as other factors and communicate those allocations to customers. Each mill has different formulas they use, but their ideal outcome is to maximize their sales and to satisfy as many customers as possible. Next, they establish dates when customers may place orders for each specific monthly production run. They typically set these dates two to three months out.
Walsworth's Commitment
We place our paper orders strategically in order to receive the maximum supply from each manufacturer's allocation. We are sourcing paper types from multiple mills to try to fill our customers' needs. Since the allocations from mills are based on previous buying history, we are filling the demand first for our loyal customers. Those remaining to be filled are being actively worked to determine if we can substitute for other weights, sizes or grades of paper. Lead times for most grades are currently in the 12 – 16-week range.
As many printers are experiencing roadblocks such as rationed or canceled orders from paper mills, the strong relationships built between Walsworth and our paper manufacturers are precisely why we have been fortunate enough to receive a spot at the table with our partners during these unprecedented market conditions.
If you have any questions or concerns the number one thing you can do is talk to your printer as soon as possible. As with many things in this pandemic, different factors in the paper industry are changing day to day, so don't hold off on reaching out.