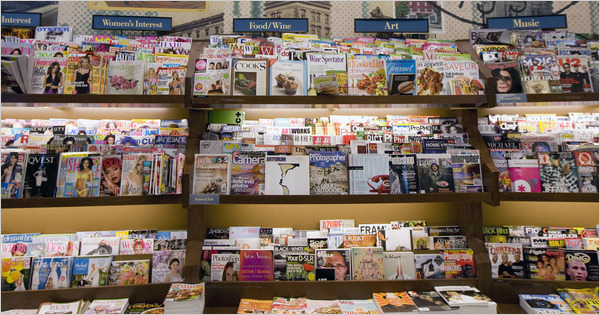 Print Still Works for a Successful Content Strategy
The news and magazine publishing industries can do more than breathe a sigh of relief after a stretch of tough times. They may actually want to launch a celebration. Industry reports note that American journalism is getting a boost from tech-savvy investors while magazines are showing an increase in new launches as well as quality.
In other words, print media may be able to come off life support; the industry appears far from dead. With print still in the media game, it can still play an integral role in a successful content strategy.
Journalism Jumpstart
Journalism's jumpstart is largely due to investments from entrepreneurs with close ties to technology, according to Pew Research Center's State of the News Media 2014 report. Two prime examples of tech-minded investors are Amazon co-founder and CEO Jeff Bezos and eBay founder Pierre Omidyar.
Bezos paid $250 million to acquire the Washington Post in August. Omidyar announced plans in October to establish an independent media organization that touches on everything from politics to sports with other mainstream news in between. Other investors hopped on the bandwagon, fueling new media digital startups alone with at least $300 million in 2013.
While many of the investments went to new media digital startups, the renewed interest in reporting gives the news industry in general a resurgence of energy as well as hope. And it surely could use it. The biggest portion of reporting is tied to the newspaper industry, and newspapers lost more than 16,000 jobs over a 10-year period ending in 2012.
Venture capitalist and philanthropic investments account for about 1 percent of the newspaper industry's total annual revenue, which is estimated at $60 billion per year. The biggest chunk of revenue comes from ads, which make up 70 percent of the total.
Magazine Rebound
On the magazine publishing front, more new titles are hitting the stands, as are those with higher-quality content. The first quarter of 2014 saw the launch of 45 new magazine titles, according to the New York Post, a number significantly higher than the 27 launched in the first quarter of 2013.
Crain's New York Business added that magazine quality is likewise increasing. New titles included Capital New York Magazine and Dr. Oz The Good Life. Revived titles included Sesame Street Magazine and Newsweek. Newsweek came back to print after switching to a digital-only format in 2012.
While the celebration of renewed interest in print and quality reporting is in order, it should come with a level of caution. The news and magazine publishing industries are still aching from an ongoing, painful decline.
And they're not completely out of the woods just yet. The first quarter of 2014 saw the shuttering of 11 magazines, compared to the eight that folded in the first quarter of 2013. Editorial positions in the newspaper arena are down to some 38,000 jobs.
Pew's 2014 State of the News Media Report did, however, breathe new life into the industries. This can translate into new life for creative print content strategies that take advantage in this revived interest, especially strategies that may otherwise fall flat in the digital landscape.