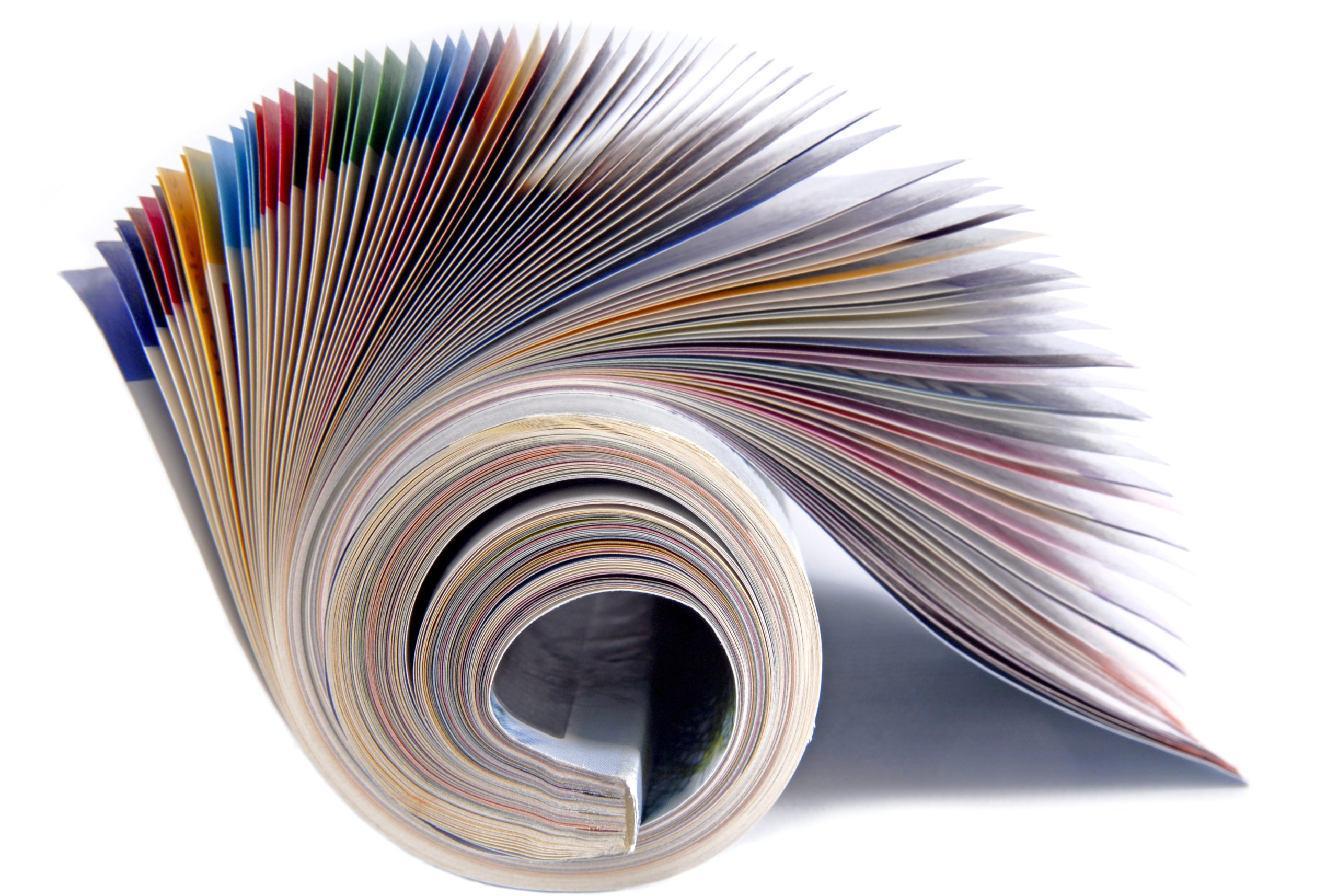 6 Things Printed Catalog Marketers Need to Get Right 
You're wearing multiple hats and you're spread way too thin. We understand. And part of our mission is to make it easy to do business with Walsworth. That's why we've narrowed down the six things you need to get right for better printed catalog results. There are others, to be sure, but getting a grip on these six will pay dividends.
1. Get Your Data Right
Every customer wants to feel understood, and it begins with data. Without an actionable database, catalog marketers miss valuable opportunities to better relate to customers and increase profitability. 
A key starting point is to become more data intelligent. The more complete, accurate, up-to-date and accessible your data, the better your outcomes will be.  
Building Actionable Data
Actionable data likely exist in your organizations from a multitude of sources, including purchases, website interactions, surveys, special promotions and many other ways. The problem is the data often reside within silos rather than in a consolidated, actionable data warehouse. Multiple databases and data sets are difficult to manage and present real challenges in extracting the data's value. An important starting point is determining the most important data to your marketing program. Then create a plan for extracting, summarizing and using it. 
If you have incomplete data and lack robust internal tools, consider enhancing it through a data aggregator. These service providers collect and compile data from individual sites to sell to marketers. Some of the services offered can profile the demographics of your current customer list (gender, location, average age, etc.) and allow you to create more targeted prospecting campaigns. 
2. Get Your Print File Right
PDF workflow is the standard today. So, if you're not already using a PDF system, start now. 
Avoid the Headache of Improperly Prepared Files
It seems basic, but many time-consuming errors occur because of improperly prepared files. Although your catalog printer will undoubtedly run your file through their own software, the cleaner, more accurate your original file the better. Anything that's missing or out of spec causes a file to be incomplete and can result in costly delays. Sending duplicate files or previous catalog files also can cause unnecessary confusion. 
Set your raster and transparency settings to high resolution and be certain to arrange type in the uppermost level. Image resolution will vary by print production method and paper, but a good default standard is 300-350 dpi. 
Many workflow systems also work with pages, not spreads, so set up your files in the single page size of your catalog. Remember that bleeds will extend into the gutter and stop exactly on the gutter margin.  Then use the appropriate file compression software to reduce file size and speed transmission. 
Help!
Workflow systems are more collaborative than ever. To get the greatest efficiency, your team may need training as well. Look for catalog printers who can provide the training and education you need. For example, Walsworth has a full-time Customer Education Specialist who is also an Adobe Certified Instructor. If just reading this blog is making your heartrate increase, Walsworth has subject matter experts ready and willing to help lower your anxiety.
3. Get Your Paper Right
Nothing influences the appearance and production costs of your printed catalog more than paper. Getting a working knowledge of key factors like grade, weight, finish, color, brightness, opacity, etc., as well as market issues such as demand and lead times, can favorably affect costs and aesthetics.
Factors Influencing Paper Choice
Broadly speaking (and we mean very broadly), there are two key factors that should influence your paper selection: 
The image you want to create. Higher end products demand higher end papers. Before you wince at the potential costs, this is where a good catalog printer can be invaluable. They likely have experience with lower cost stocks that perform comparably with higher priced papers. And they may be able to save you money in other ways.  And even if you're selling more basic products, you still want to present a professional image. So, rather than locking into one stock, consider the idea of periodically testing papers. Use some simple coding to measure results. You might test a portion of your list or experiment with a lower quantity, special edition.  On the more subtle side, you may want to consider the environmental image your catalog projects. Paper choice is the most obvious to your customers, and there are many recycled paper alternatives that do not necessarily bring a cost premium.  Above all, remember that catalogs are not just visual, but also tactile. It's one of the major advantages of catalogs, and your paper choice plays a major role.
Longevity. How customers use your catalog and how long it must last are critical paper selection issues. For example, is it used multiple times per day in a commercial environment? Or perhaps you only publish your catalog a few times per year. Or maybe you know there is a strong pass-along facto. Any of these issues will influence the weight, finish, tear and tensile strength you choose.
Global Paper Supply Chain Issues
The pandemic caused short- and long-term paper manufacturing plant closures and reduced the workforce. Transportation issues with driver shortages increased costs and extended delivery times. Rising energy and fuel costs further added to higher paper prices. It's exhausting. 
Fortunately, the paper-supply chain is normalizing, but the past few years did highlight the advantages of being with a catalog printing company that is nimble, resourceful and has the buying power and creditworthiness to secure sufficient paper allocations. Walsworth is one of those printing resources. 
Clearly, there are many fine points to consider in making a paper selection. If you're interested in doing a deeper dive, we've got you covered. Walsworth published a comprehensive, two-part white paper series called "Weighing Your Stock Options." Part 1 covers selecting the right coated paper for your catalog, and part 2 covers selecting the right uncoated paper. 
4. Get Your Mailing and Distribution Right
With postage costs exceeding all catalog production costs combined, it's critical to minimize costs while also ensuring speedy delivery. Here's where to focus your resources:
Refine your database and mailing lists. Once again, the richer and more accessible your data, the better targeting you'll be able to accomplish. And the more accurate your mailing lists are, the greater speed and cost-efficiency you'll achieve. Start by deduping (merging/purging) your lists to avoid costly and embarrassing doubles. This process requires making some upfront choices and then applying logic that reflects your marketing strategy. And again, Walsworth can help. You'll next want to run your mailing lists through USPS-approved software. These programs perform critical tasks like standardizing all addresses as well as adding information like carrier route coding to help ensure the best possible presort rates. Using the National Change of Address (NCOA) is also a must.
CoProcess your mail. This is especially important for lower circulation catalogs lacking the penetration needed to achieve the best possible postal discounts. Except for some minor design requirements and schedule flexibility, the CoMail process is pretty straightforward. The printer or service provider combines your list with the lists of 30 or more other catalogs to form a much larger mailing pool. Discounts generally range from 5 percent to a little over 20 percent. In-hand delivery windows are targetable and shorter. Plus, you can participate in coprocessing with quantities as low as 5,000 pieces.
5. Get Your Fulfillment Right
Great B2B catalog marketing plans can easily fall apart at the fulfillment stage. Too often fulfillment is dealt with as an afterthought. Yet there's no need for it to be a time-consuming hassle. 
Start by Streamlining your Fulfillment Program
Dealing with multiple sources only complicates your life while wasting time and money. Fulfilling and distributing from your printer's facility can solve this problem. And if you're currently fulfilling from your own facility, you also can avoid the ongoing investment costs of maintaining a world-class fulfillment infrastructure. Look for printers who can integrate their systems with your own or create a customized program if needed. Your key objective should be to get as demand based as possible. No one makes money from slow-moving inventories or high obsolescence costs. And, you guessed it, Walsworth can help.
6. Get Your Printer Right 
This is a critical decision and deserves careful consideration. Literally, a printer can make or break your catalog events. Here are some key factors to evaluate: 
Location. Everything's all about speed today. So, looking for a location that shortens shipping and mailing times is important. For many B2B catalogers, central locations make sense for obvious reasons.
Size. You may want to use the Goldilocks' principle of finding just the right size. Not too big where you're lost in the crowd but not too small where the printer lacks economies of scale or the inability to provide redundancy. 
Equipment diversity. You don't want to have to involve multiple printers if you have a web-run quantity along with several micro-targeted versions that require a digital press. And, of course, your needs may change over time. 
High technology levels. Newer technologies generally deliver cost, speed and reliability  advantages. Another often overlooked advantage is that newer technologies are generally  more environmentally friendly. Look for digitally driven, integrated workflows, systems and equipment. That's where the catalog print world is headed. 
Schedule flexibility. There's little need to elaborate here. Most catalog marketers need a little flexibility now and then. It's critical. 
Single point-of-contact. Having one person who understands your needs makes it so much easier to do business. And behind that person should be others who are knowledgeable and prepared to step in. 
Training and education. There are a lot of complexities in high-tech print, and you may need help. Look for a company that puts an emphasis on easy on-boarding and providing expert help through all aspects of the printing, fulfillment and mailing process.  
Sustainable practices. This is a growing issue and your print partner should have an environmental policy backed up by sound, sustainable practices. 
Getting to Walsworth
Okay, we confess. We'd love to hear from you. 
With more than a half century of experience in the B2B catalog market, Walsworth offers you the greatest value and flexibility in catalog printing, binding, mailing, fulfillment and distribution services. 
Our goal is to maximize your catalog profits while making it easy to do business with us. You can get all the details about Walsworth at our website. Or you can submit your information, and a friendly Walsworth team member will be in touch within 24 hours.