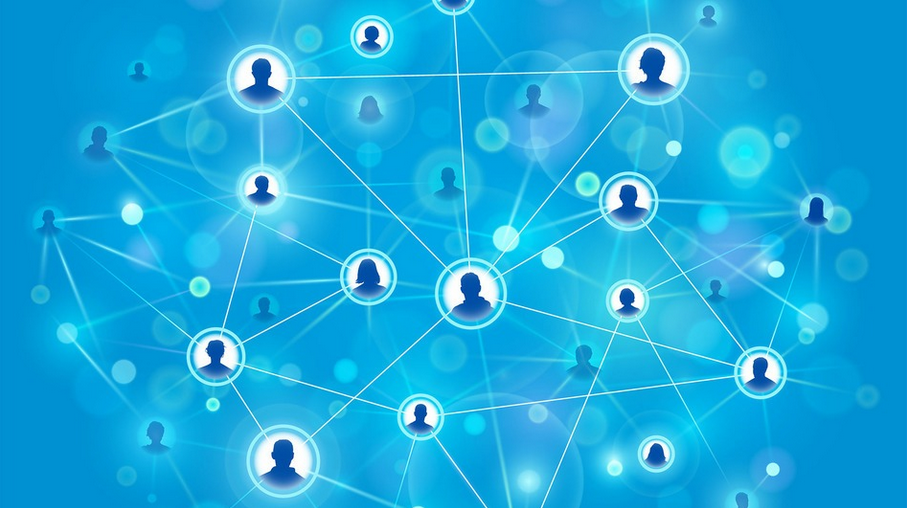 How to Use Your Network to Promote Your App
Once your print magazine joins the digital publishing arena with a Walsworth App, you have the opportunity to leverage the app to help maximize your readership.
Since you already have a solid network of people who enjoy your magazine, you can request that they help you generate buzz to motivate new and existing readers to download and try the app out.
To Bloggers
Online networks are stocked with prolific bloggers, some of whom may already have mentioned your publication, linked to your website, or regularly checked in to review or discuss your content. Now is the time to reach out and recruit them to review your app and blog about it.
Keep track of who mentions your website or magazine by setting up a Google Alert with desired keywords.
Write a targeted cover letter, including a few news hooks or juicy tidbits from your digital app's content that makes for a compelling blog entry.
Contact bloggers through email addresses you find on their blogs or through their Facebook, Twitter or social media accounts. Email your cover letter with press release or press kit attached.
Keep track of bloggers you contact; follow up if you don't hear back from them in about two weeks, keeping your offer open for subsequent digital magazine issues if they need extra time.
As your recruited bloggers post articles about your app, be sure to spotlight them in your own blog, landing pages and social media feeds.
To Your Best Customers
You may already know who you're hottest customers are, and they might be on fire if you offered them a free sneak peek at your new app in exchange for their testimonials. You can send them some of the same info you sent to the bloggers to see if they're game. Let them know upfront you're aiming to use positive testimonials in your upcoming mobile app campaign so they know where their kind words may end up.
Write a targeted cover letter that thanks identified customers for their business and that invites them to check out a sneak peek of your new app in exchange for a testimonial.
Entice them into action by mentioning they can serve as a brand ambassador by providing the testimonial, along with a mention in your upcoming mobile ad campaign.
Locate their email address from your customer records or contact them through social media messaging.
Send out your personalized cover letter with the mini press release or press kit attached.
Make sure to send the free download to customers who respond affirmatively! Also give them a deadline for the testimonial and follow up to make sure you receive it in a timely fashion.
As testimonials come in, incorporate them into your blog, landing pages and social media feeds.
To the Facebook Crowd
Setting up a Facebook fan page or group specifically for your digital app is another way to promote it. If yours is a fashion magazine, for instance, set up a group for people who enjoy sharing and learning creative fashion tips.
Then invite members of your main Facebook page to like your mobile app fan page or group. Create compelling posts to broadcast directly from your fan page or group so that Facebook shares draw others in.
To Your Website Visitors
Give your digital app traction on your website by creating a dedicated landing page or microsite. Make sure your website is also stocked with prominent calls to action that tell people to give your new app a try along with info and download links on your main and subscription pages.
To Video and Photo Fans
Creating a brief, catchy and entertaining promotional video for your app can help spread the word, as can a series of photo campaigns.
The photos can showcase teasers of app-only special deals or enticing content, or even behind-the-scenes pics of the digital publishing creation process. Video and photo campaigns can launch on Instagram, Pinterest and YouTube and then cross-pollinate to your other social media channels.
To Everyone Who Loves a Contest (or Bargain)
Creating a contest around your new app can help create buzz. Entrepreneur suggests urging people to share content promoting your apps on their social networks, and then choosing a random winner each week to receive a free download of your app or other magazine-related prize. The bargain part can come from offering the app for free, at a discount or as part of a subscription deal for the first week or so after you launch it.
Whatever methods you may choose, your network provides a ready-made arena in which to try them. The more publicity your network can help you generate, the higher your readership can soar.