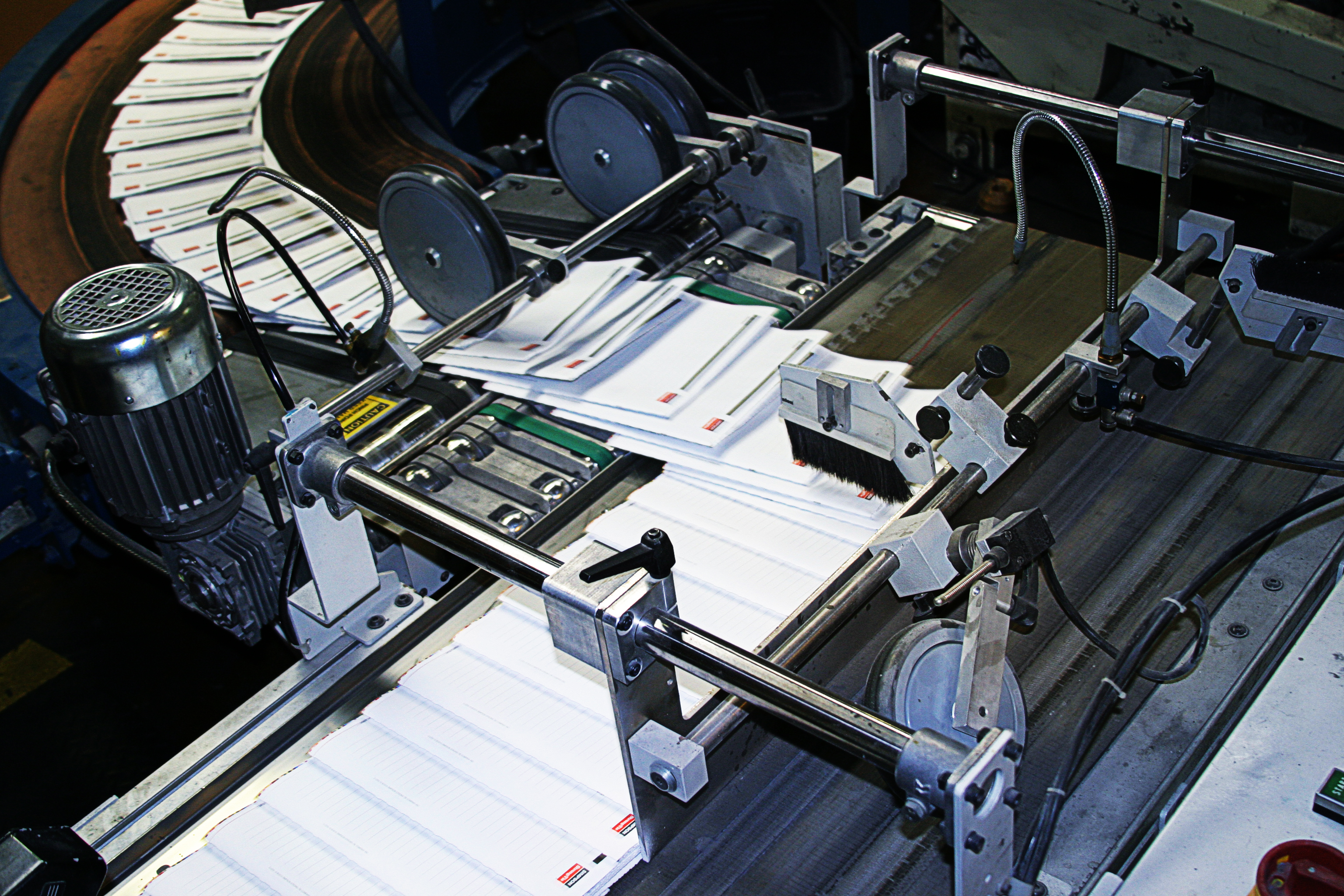 Walsworth's Commitment to the Environment
At Walsworth, one company slogan we live by is "Creating value for our customers, employees and communities." For us, committing to our communities includes protecting those communities through environmentally responsible practices. From the paper we use to the equipment we work, here are some of the ways Walsworth practices good environmental stewardship.
Protecting Our Forests
Walsworth has achieved Forest Stewardship Council® (FSC®) certification (FSC®-C004755). FSC is an independent organization that protects our forests. Through their many efforts, they ensure that the forest ecosystem is sustained, trees are repopulated for future generations and that people and the environment are treated with respect. 
We are members of both FSC and Sustainable Forestry Initiative (SFI) organizations, dedicated to sustainable products and manufacturing processes. Our FSC/SFI certification is audited annually and verified through on-site checks and inspections.
Material Choices
Papers: We offer papers that are partially recycled, as well as fully certified FSC and SFI papers.
Boards: All boards used for hard covers are made from recycled materials.
Inks and cleaners: Our inks consist of 12% vegetable oil derived from vegetable waste material like stems, hulls and other non-digestible parts of the plant. Our Purchasing Department has made major strides finding and introducing us to materials with a dramatically smaller volatile organic compound footprint. All new materials go through a rigorous approval process to ensure our carbon footprint is reduced.
Packaging: Almost all of our packaging is made with recycled fiber, with at least 35% post-consumer material.
Recycle
We recycle 100% of unused materials in the manufacturing process as a standard business process. When you visit our facilities it's hard to miss the enormous recycling bins stationed throughout. We recycle all scrap paper, aluminum, alloys and corrugated. Scrap metal is sorted and recycled. Unprinted "white" paper is segregated from printed scrap and baled for easier shipping.
Reduction
We strive to reduce leftover material through planning and efficient equipment. We plan tighter spoilage allowances, mix fewer pounds of spot color ink, and plan for the minimum sheet size for each job.
We also work on reducing our water usage. Through water recycling and reduction, we have minimized our water usage and wastewater output by 60%.
Our Equipment
We are committed to reinvesting in new equipment, which ensures we have the cleanest, most efficient pieces available. When it was time to reinvest in an expansion of our web press offering, we installed a Goss Sunday web press, a zero-emission press whose atmospheric exhaust is water vapor only. The Sunday press is also designed to reduce paper waste with shorter paper cutoffs and faster make-ready times.
In addition to our primary printing equipment, we upgrade our auxiliary equipment to EnergyStar models and replace light bulbs with the most efficient option available.
Going digital
We send proofs online instead of analog. Analog proofs require toner, paper, labels, wrapping and packaging, ground transport, and air transport to meet deadlines.  Online proofing offers 24/7 conveniences with no need to expend energy or materials to move this information.
While we value face-to-face meetings and see them as an important part of our company culture, we make some meetings virtual to reduce energy consumption through travel.
Working with Companies who Care
We've been a national supplier to companies such as Target and Walmart that require certified suppliers who use responsible processes as well as fair labor practices and resources when manufacturing products.