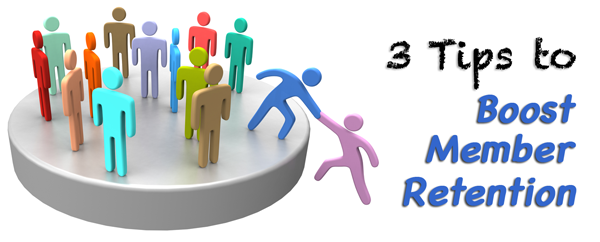 3 Marketing Tips to Boost Association Member Retention
Attracting new members is a priority for any association, but retaining these busy people is crucial. When you get people to join your organization, how well you engage your members will have a lot to do with whether they will stay.
In its annual association communication benchmarking survey, Association Adviser found that 66 percent of association respondents are most worried about losing new members (three years or less), and 33 percent consider their longtime members (11 years or more) to be the most at-risk for leaving. Less than one percent identified mid-tenure members (four to 10 years).
The survey, published in June, also found that longstanding members were more than three times as likely as new members to have high engagement with associations' communication. That makes this member group vitally important to nurture, especially if these seasoned members are at risk of dropping out.
Associations have myriad tools at their disposal to make connections that matter, and their chances of succeeding are greater if they use those tools effectively. Here are three ways you can engage your members and boost member retention:
1. Be Personable
Personal connection is a key to member retention. Associations need to work to retain their younger members while making sure not to neglect their older members. That means combining communication methods. You need to do some traditional communication to engage your longstanding members, as well as make sure they have the tools to utilize the technology mediums your association focuses on. By doing this, you can increase your members' participation and retention while also providing them with resources they can use in both their careers and personal lives.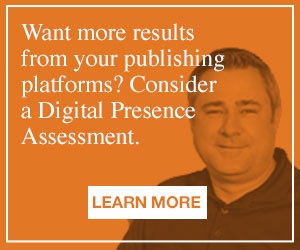 Along those same lines, don't assume younger people don't want to chat on the phone or connect in person. A robust variety of communication vehicles can help people feel connected to your association and want to stick with it.
When trying to engage and retain members, it's important to communicate effectively in ways that will connect with your target audience. For many associations, that means social media and email. While you can't forget face-to-face talks and phone calls, online connections are the way many people engage, do business and nurture connections in most areas of their lives.
These connections should be personal if they are to be effective. A form email may easily be sent to the trash along with other promotional materials, while a personalized, strategic message as part of customized communication may cause a reader to stop and see what's going on with the organization he or she has invested in. With a detailed member database, you can work in personalization and custom calls to action based on age, job, location, length of membership and other factors.
Make sure every member feels like he or she is known and understood. You can customize communication for new members as well as other subgroups, such as students, young professionals and other member categories.
2. Sing Your Praises (and Those of Your Members)
When connecting with members through email, newsletters, social media, telephone calls and association events, make sure you let them know the good things that are happening within the organization. Boost association member engagement by sharing success stories, exciting future plans, and examples of how you are serving your association's greater mission.
Social media provides you with a particularly robust variety of tools with which to get positive messages out. Keep members informed with engaging photos of association activities, links to informative blog posts, and information about current activities and campaigns.
To kick up engagement a notch, let the members deliver the messages. Ask members to submit stories and photos of their personal experiences that are relevant to the association, and post this content on your association's blog and social media sites. These stories can make submitting members feel appreciated and readers feel inspired, and can also drive communication and connection among members. Be sure to leave comments of your own and join the conversation!
3. Be Valuable
Don't position your association as the exclusive provider of information for your members. Instead, illustrate that you are an important industry expert by providing useful, inspiring information, both directly from your association and through industry players you partner with.
Amid the information overload they see all day long, you can be a trusted source of information that has been vetted to ascertain its value to members. Your association has more value to your members if you can provide them with helpful information from a variety of expert sources than if you are the sole source of information.
Older members may feel it's important in general to join associations relevant to their careers or interests, but younger people tend to need something more. For these young millennials, there must be a benefit. If you provide your members with how-to information, trends in the industry, professional development resources, access to or help with tech tools, and other helpful resources, you are giving them something of value that gives them a reason to stick around.