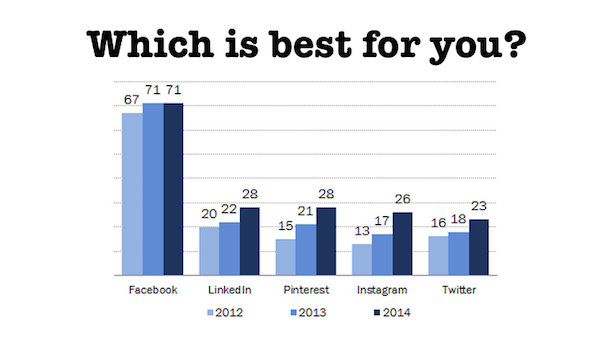 Find the Best Social Media Channel for Your Audience
You already know the importance of keeping your business active on social media, where 74 percent of online adults are active, but have you figured out which social media channel is the best one for reaching your target audience?
While you should have a social-media strategy that includes multiple channels, you can avoid spending way too much time marketing, communicating and interacting on social media by putting your greatest efforts into the site that makes the most sense for your company.
Here are a few insights into the major players in the social media world and which may be the best social media channel for your audience.
Facebook
The biggest member of the social media club, Facebook is the go-to site for many companies and could be your best bet if you're looking to connect and engage with a wide range of current and potential customers or clients through your business page. You can interact through status messages, photos and videos and subsequent discussion, as well as by sharing company links and blog posts and external links designed to engage your followers. Due to its friends-and-family emphasis, however, Facebook may not be the platform for you if your business message is more straightforward than entertaining or enlightening, or if you are a business-to-business company and wish to connect with business leaders.
LinkedIn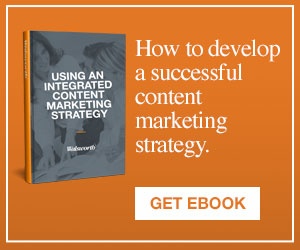 Business-to-business companies should focus heavily on LinkedIn, through which a company can provide industry information and insights that can benefit users who represent businesses. Among U.S. online adults, LinkedIn is the No. 2 social networking site after Facebook, and its users tend to be educated and have elevated incomes. If you are looking to make business contacts with savvy, upwardly mobile people, LinkedIn could be where you want to focus much of your attention. You can also benefit from LinkedIn Groups, both in terms of participating in existing groups and starting your own groups designed to benefit business users. The site is international, which could be helpful if you do business outside of the U.S.
Twitter
If your target audience is fairly young and tech-savvy, Twitter is a good place to find them. The platform, popular with both men and women, gets heavy use by information-seekers, providing opportunities to connect with people who are looking for news and insights about particular industries and topic areas. Twitter also lends itself well to communication among users through comments and responses on tweets.
Instagram
Also dominated by younger users, Instagram is an excellent site if you have lots of visual content and a youthful target audience. Young urban women are the most likely users. Since Instagram is an image-dominated platform, users respond well to photo contests where they can share their own images, and the audience also responds well to quality images posted by others. The platform has a significant overlap with Twitter.
Tumblr
Yet another youth-driven site highlighting images, Tumblr is popular for its short-form blogs. If you're looking to reach teenagers and people of college age, this is a good place to start, as Tumblr users are primarily teens and young adults who enjoy the platform for its opportunities for self-expression. This platform is not as popular among higher wage earners.
Pinterest
Companies that emphasize arts and crafts, culinary arts, and home and family may wish to tap the gold mine of Pinterest, which continues to rise in popularity. Lifestyle magazine publishers and certain associations could particularly benefit from the visual, bulletin-board style, especially if they want to reach women, who overwhelmingly dominate the site. Engaging with your audience on Pinterest could lead to major traction of your company's boards and pins. Users lean toward tablet use, so you'll want to be sure your social-media strategy is optimized for mobile.
Google Plus
While not nearly as popular as Facebook, Google Plus offers similar social-posting features while also integrating with other Google products, including storage, an office suite, discussion groups and chat capabilities, and could be a helpful resource for companies that use Google Apps for Work or simply use some Google products. And as the most male-oriented option among the major social media platforms, Google Plus may be helpful for your company if you want to reach men in particular.
Be Inclusive
Choosing one or two sites as your company's major social media emphasis can save time and resources, but you'll want to spread your information around. According to a Pew Research Center survey on social media published in January 2015, 52 percent of online adults use at least two social media sites, a jump from 42 percent in 2013. You don't need to work as hard at each site, but it's good to have a diversified presence.