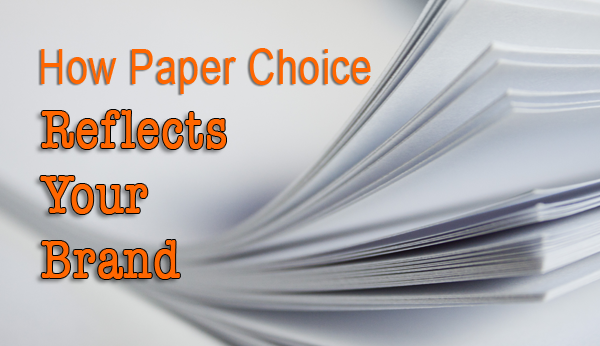 How Paper Choice Reflects Your Brand
Gleaming photos in those lovely coffee table books seem to take you right to the scene – a town 100 years ago, exhibits at a museum or a team celebrating a Super Bowl win. A catalog spotlights the beauty of a company's products. And magazines use spectacular imagery to keep readers engaged with a story.
Several factors go into the reproduction of those photos, but one factor you may not have thought much about is the paper they are printed on.
A brilliant photo needs the right paper to retain its beauty. When it's time to print, you need to focus on paper choice.
At Walsworth, we know paper. Our commercial print division produces a wide range of catalogs, books and magazines for customers who have unique paper needs and expectations.
"Depending on the type of product, the first thing we evaluate is the customer's expectation regarding the lifespan of the product," said Gene Shuffler, Walsworth's Vice President of Corporate Services.
When an organization produces a commemorative book or souvenir book, for example, they're creating a piece to be proudly displayed on a coffee table or in a bookcase and saved as a keepsake for decades. For a product like this, "We would recommend archival paper, which stands up over time," Shuffler said. "Archival papers don't yellow or become brittle with the passage of time."
Boosting Brand Awareness
Why is the right paper important? Your organization's choice of paper directly impacts a reader's perception of your brand in both a visual and tactile way.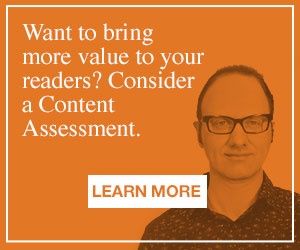 "IKEA, Williams Sonoma, Lands' End and Neiman Marcus all have great-looking catalogs. You'll notice that they don't send out a tabloid-style paper and say 'Here's a pic of a $3,000 back massager,'" Shuffler said. "No. They're going to print imagery of their products on a higher-end paper, which will lend to the reader's belief that they are looking at a high-quality product. I believe their products are high quality, so the paper used should support that brand perception."
Different Publications Call for Different Paper Grades
Paper grade is one of the first factors to consider when discussing paper with your printer. Papers are divided into five grades, with grade one being the top of the line. "Think of one as bright white, crisp, the best you can imagine," Shuffler said. "Think of five as a very inexpensive magazine that you see in the grocery store… somewhat thin and flimsy."
The coffee-table book examples mentioned above and other higher-end, higher-priced publications that print a limited number of copies would probably be printed on grades one or two. Catalogs distributed in high volume are often printed on grade-five paper to save on mailing and material costs.
Monthly magazines, and catalogs that are produced once or twice a year, might use a grade three or four, especially if it's a publication that will be flipped through many times by readers.
Beyond paper grade, other factors that go into paper selection are brightness, whiteness and shade. These characteristics influence the apparent "warmth" or "coolness" of images on a page.
Paper weight and thickness are important factors, too, since weight can affect mailing and distribution expenses. Publications with a large number of pages also have to consider paper thickness because of how it impacts binding needs.
A customer may also choose between coated and uncoated paper. Coated paper produces a sharper, crisper image because the ink stays on the surface rather than soaking in. Uncoated stocks can give images a warmer, lusher look, but at the expense of crispness. A publisher printing a commemorative book or a catalog with lots of colorful pictures of products will probably want coated paper.
Lastly, customers should consider the sustainability of paper options. Walsworth offers paper certified by the Sustainable Forest Initiative® and the Forest Stewardship Council® (FSC®-C004755). Walsworth also follows established chain of custody procedures to ensure that it purchases, tracks, produces and delivers publications made with raw materials that are harvested and produced from responsible, renewable sources.
Helping the Customer Save Money
Some buyers are already savvy when it comes to paper, and make specific paper choices based on their knowledge of available options. But many customers want some help choosing the right paper for their project. Shuffler said most customers will send paper specifications when asking for a project to be quoted, "But most of the time we say, 'We appreciate what you asked for, but if we may suggest, here's something else you may consider.' It almost always results in a cost savings for them."
Walsworth sends samples of the customer's requested paper choice, along with samples of other options. "We like to help people find more economical ways to produce their project," Shuffler said, adding that non-profit organizations and professional associations, for example, may have limited funds and appreciate coming in under budget.
Tight Schedules Helped by House Stock
One of the most challenging elements of printing, Shuffler said, is staying on schedule. House stocks, paper that Walsworth keeps in stock, help everyone meet desired timelines by reducing wait time for paper orders to arrive in the plant.
"The good thing is we stock many different papers, so we're able to respond to most needs," Shuffler said, adding that Walsworth buys paper primarily from three different mills. "Since we have a large presence with specific paper suppliers, they are very receptive to our requests."
House stocks are also generally less expensive to customers because Walsworth buys in large quantities, centering the inventory on papers known to be grades, sizes and weights that satisfy customer needs and expectations.
'We Want Customers for a Long Time'
What makes Shuffler happy is helping a customer achieve a desired goal, whether it's to save money or come in on deadline at crunch time.
"We know we can help customers be successful, and that builds a lot of loyalty between our organizations. To me that's really important. We want customers for a long time. The way you do that is doing a great job for them, helping them achieve their goals, and being easy to deal with."
Walsworth Collaborates With Customers
Please contact Walsworth to set up or ask about a paper consultation with our evaluation team to find the paper that fits your needs and best represents your brand.
"What makes Walsworth special is, from beginning to end, we're going to operate in a collaborative mode with our customer and produce the best possible publication at a price and schedule that meets or exceeds their needs," Shuffler said. "They're going to have a good experience with us."