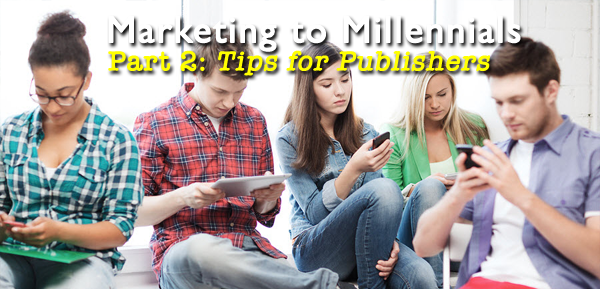 Marketing to Millennials, Part 2: Tips for Publishers
In Part 1 of our Marketing to Millennials series, we described why people born in the early 1980s to the early 2000s are such an important market segment.
In this post, we're going to take a look at specific ways publishers can target this important demographic.
Gain Trust
Trust is important to Millennials. They connect better to the people behind the brand than the brand itself. That applies to groups such as associations, where Millennials don't automatically buy into the association's mission statement, but instead want to see insights, actions and cultural relevance in relation to the mission statement. Associations wanting to increase membership rates and gain new subscribers to their publications should look at new ways to approach and connect with younger readers.
To gain and retain their trust, publishers must establish engaging relationships with Millennials through genuine, candid communication as well as consistently relevant and engaging content. The content doesn't necessarily need to be aimed specifically at Millennials, who are a pretty diverse lot. Although they're more likely to turn the pages to innovative topics such as communication gadgets, alternative decor and artisan foods in the magazines they read, it's vital that the articles are compelling and easily shared online.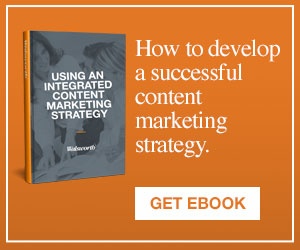 When marketing to Millennials, keep in mind that they look for meaning more than any other generation. They've come out of a recession with cautious optimism for the future, and they want that future to be more inclusive, more innovative, and more socially responsible. They're more progressive, less religious, and less likely to follow the same timelines as their Baby-Boomer parents. They don't want just news; they want ideas. They want social connection. They want media sources featuring people who "get" them.
Be Optimized for Mobile
Millennials are more mobile than any other generation, with 85 percent owning smartphones. Their phones are never far away, and they want their browsing to be as seamless as possible. Optimizing your digital magazine for mobile means that what your publication puts in the hands of Millennials will look good and will be easier for them to navigate. The more they can personalize their viewing experience, the more comfortable they will be on your mobile website.
Be Active on Social Media
To further connect with the 80 million Millennials in the U.S. today, be sure to maintain communicative social media accounts on sites such as Facebook, Twitter, Tumblr and Instagram. Millennials are all over social media, networking, communicating, learning and being entertained. If you can catch their attention in a competitive environment, provide them with compelling information and insights, and make them feel valued through communication and showing interest, you can establish brand loyalty among Millennials toward your publication.
Millennials are three times more likely than their elder Baby Boomers to refer to social media comments when facing customer choices, according to Marketing Strategies. The more relevant connections publishers can make through social media, the more likely Millennial customers will be to refer to these publishers when interacting with their peers online.
Expect Their Business
Contrary to popular belief, Millennials are still reading print publications. You're not trying to lure them back after a mass exodus to the land of digital content. They're reading digital magazines, sure, but they're reading print magazines, too, and publishers should be giving them what they want if they wish to increase subscription rates among the people who are designing new patterns of consumption and spending. Run surveys to see what your readers in the 18-to-35 demographic want to see in your publication and get more insights into what makes these readers tick.
Integrate your print product with multiple digital channels, including production of videos that are culturally and socially relevant to Millennials and easily shared on numerous platforms. In addition to longer, more in-depth articles on topics important to Millennials, produce smaller bites of content such as clever, sharable list posts that resonate with readers and work with both print and digital.
Research Millennials in meaningful ways. Read studies and surveys; visit relevant websites; enter discussions on the Web and in social media. If you publish a lifestyle magazine, market and deliver content that's relevant to those you want to reach. The more you learn about Millennials' perspectives, concerns, interests and life experiences, the more you can reach them with targeted content they'll want to not only read themselves but also share with their peers.