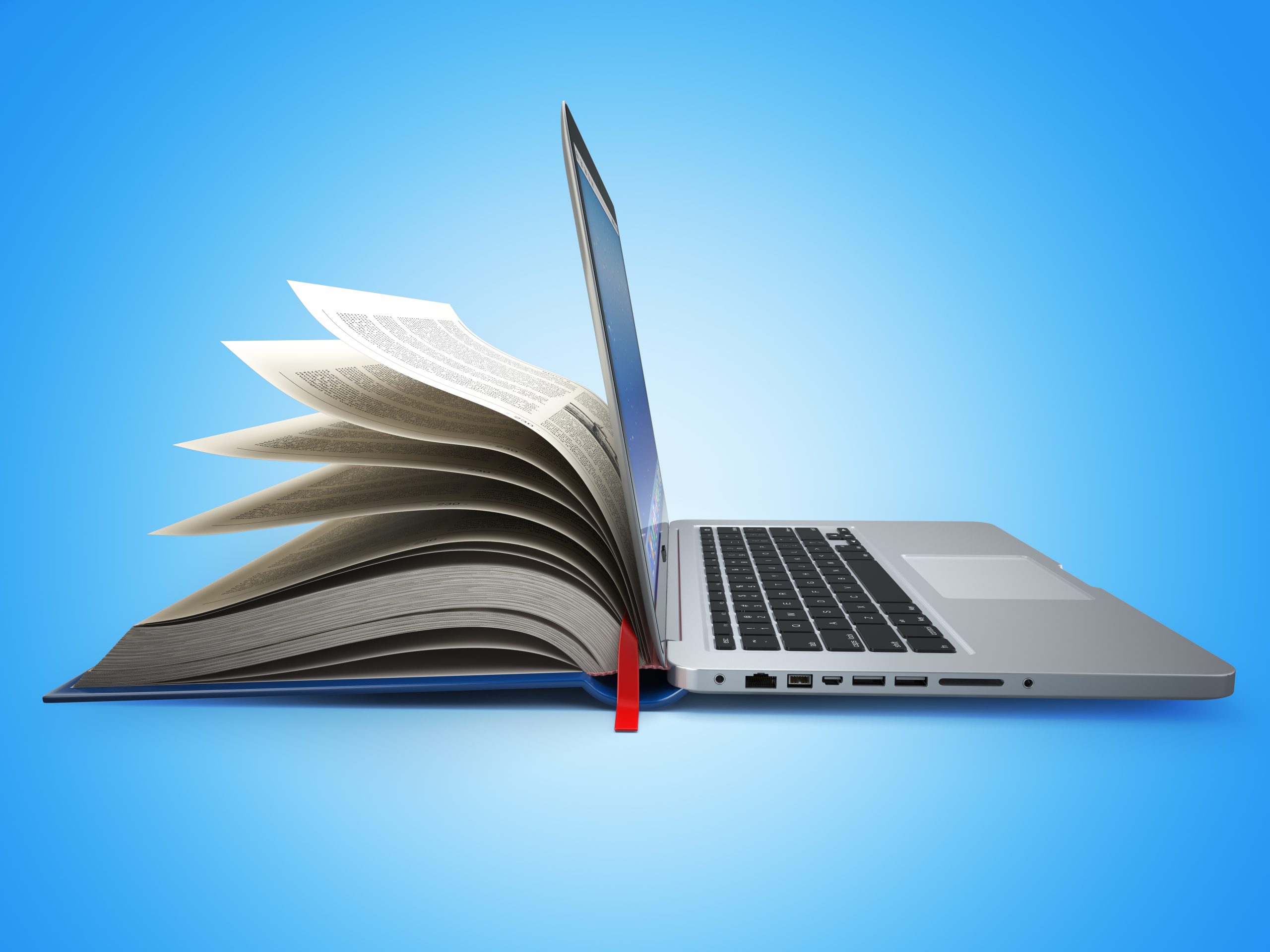 Print and Digital Aren't Enemies
For years, the print industry has been combatting the idea that print readership is waning. Although the popularity of print media fluctuated during the rise of digital platforms, we can now see digital editions and marketing are not threats to their printed counterparts. Digital and print don't need to be pitted against each other. In fact, they work better together. Bill Rojack, VP of Midland Paper, shared in an interview, "electronic modes of communication are not going to take over print… instead of print or digital, the correct phrasing is print and digital."
So, what are the benefits of print and digital, and why should we see them as necessary partners?
People Trust Print
In the digital world, a simple search engine query can easily produce hundreds of thousands of results. If you read through just the top few sites listed, it is hard to find concrete answers. Many results are repetitive, contradictory and questionably verified. 
While online platforms allow for multiple voices to be heard, it can make it difficult for readers to trust the validity of the content. When you read an article in a magazine, you can trust it has been fact-checked and proofed by multiple people, and the editor holds responsibility for what is published. You can't get a computer-crashing virus from flipping through a paper catalog.
Physical print is appealing because, in comparison to the constant information overload of the internet, print provides a moment to pause and connect with something tangible. In fact, reading and processing printed words requires 21% less cognitive effort than the same text in digital format. In terms of advertising, people are 70% more likely to remember a brand in a print ad versus a digital ad after a week has passed.
The tactile format of a printed publication can be very satisfying. It can fill us with sense a of comfort, luxury and ownership. Shiloh Scott, Digital Marketing Manager for Walsworth, explained the endowment effect: "There's something to be said for being able to hold something in your hands. Physically holding something gives the holder a sense of ownership, which increases the value of what they're holding."
Digital editions are necessary now more than ever
While print offers novelty and tangibility, digital editions provide a convenient way for readers to access content anywhere. For instance, if your product catalog has hundreds of pages, customers can easily use the search function to direct them to the exact section or product of interest.
For readers who want to consume information in a convenient way, access to your publication online or through a mobile app is just a tap away.
Word of mouth is a powerful form of advertising. If a reader wants to share your publication, they are much more likely to forward the digital edition's link versus mailing their own paper copy to someone else. 
Not only can digital editions draw in new customers who favor convenience, they can also provide an experience for audiences with disabilities. People who have trouble with sight or reading can be included in your client base by using programs to read the text aloud from your digital edition.
How can businesses create interactive content in digital publications?
There are interactive options to add to your digital editions that can improve engagement and help your content stay in readers' minds.
As live documents, digital editions have more opportunities for immediate engagement than print. Including activities like polls and quizzes can add personality. You can include videos and links in your digital editions to show readers another dimension of your products or services. If your catalog has product listings, you can include links to bring customers directly to your ecommerce site where they can make purchases that much faster.
Digital content is also an effective way to track consumer behavior. This gathered data can be used to shape the future content of your publications. Digital editions are a great testing ground for different headlines and topics. Then, the higher performing copy or design styles can be used to adjust for future editions.
Certain articles or spreads can be exclusive to either your printed edition or digital edition in order bring your readers across platforms.
Where do you fit in the balance?
It is important to remember print and digital are better together, and the rise of one medium does not kill the other. Many were worried the rise of digital editions would dampen love for print among younger generations, especially after growing up in an increasingly digital age. 
Printed publications provide a rare opportunity to consume media while unplugging from the screens that fill our lives. A study from MNI on the behavior of Gen Z discovered  76% find media on digital platforms overwhelming, and half of recipients would like more time away from devices.
On the other hand, digital platforms provide the path of least resistance for your readers, and incorporating interactive portions can entertain and connect with readers.
If your business is natively digital, a direct mail campaign may be a complementary way to solidify your brand in your audience's minds. If you run a print publication and are considering digitization, that is an effective way to connect with your audience in an interactive and immediate manner.
Are you considering integrating your publication into a combination of print and digital material? Walsworth can help. Our team can guide you through the right mix of printed and digital media to better your overall product offering.