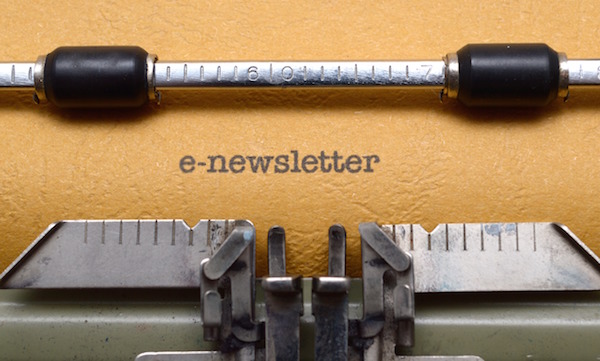 Should You Create an E-newsletter? Ask These Questions
If you haven't developed an e-newsletter to promote your publication, now is a good time to start. Branded e-newsletters can help generate new revenue streams for organizations by building a loyal and engaged audience that is attractive to advertisers.
You may already have a blog that reaches your subscribers, advertisers and other people interested in your publication, and that's great, but a newsletter has a different reach. Instead of one story once a day or once every three days, with a newsletter you engage readers with multiple stories, photos, sections and little tidbits here and there in a publication format. If you follow newsletter best practices to create a winning newsletter, you can build interest in your publication and your company, which positions you to be a trusted asset to subscribers.
Q & A
To get started, ask these questions before you create an e-newsletter:
1. How many pages will your newsletter be?
Try for at least four pages if you also intend to print. A four-page newsletter gives you the look of a publication rather than a two-page flyer. If you have more content, go up to eight pages so the pages can be bound properly.
2. How often will you publish?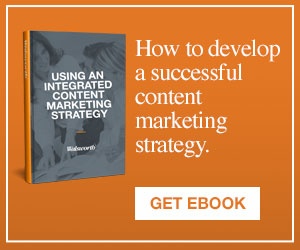 How often isn't as important as how consistent, because ideally you want your readers to anticipate and look for your content. Consider publishing at least once a month so readers don't forget about your newsletter. A monthly newsletter is probably best to avoid flooding readers with too much content, but if you have enough dynamic content you could publish once a week or twice a month.
3. Who will write the content?
Several people should be contributing content to the newsletter, based on their roles within the company and the interests of anticipated readership, to get an appropriate blend of voices to represent the identity of the company and to share the workload. Some people can contribute regular columns with headshots, while others can compile news and features, boil down statistics and gather photos.
4. What will the content be?
This is really the most important question to ask yourself. How often you publish and how you put it together doesn't really matter if the content you're working with isn't good.
Form a small team to plan the content of your newsletter . The team should determine the messages you want to get across, what questions should be answered, the goals for the newsletter, and how to focus on those priorities through written content. What will you do for art? What about fillers? Will you invite subscribers to submit content? How can your content build community among your subscribers?
Look at other newsletters you admire. What do they do that you like? How can you spin it in your direction? Do you want humor in your newsletter? What do you want to avoid? Do you want to use crossover content from your publication or your blog (or vice versa) to pull readers to multiple platforms? Spend time shaping your content, and keep polishing it.
5. How can you create opportunities for sponsors?
You don't necessarily want your newsletter to look like an ad-supported newspaper, but you can create fun elements of sponsorship, such as sponsors for weekly trivia in the way newspapers sometimes have a sponsor for their weather blurbs. Or run unobtrusive ads across the bottoms of the pages so your newsletter can generate some revenue.
6. What will the design be?
As publishers, design is your business. You know how to create compelling pages with enough graphics to keep your designs visually engaging. You'll want to have some consistency in design, especially with features a reader might look for. A small index box on the front page listing sections of your newsletter can help put it all together. You can bring in elements of your publication's design, such as logos and fonts, but ultimately the newsletter need not follow a magazine design. You can be consistent with the number of columns and column widths or vary them from page to page as best fits your layout.
Seek Subscribers
Pitch your newsletter to people who you think might enjoy it. Send a note to your email list asking people to sign up; provide a link to the newsletter if it's ready, so they can preview what they're signing up for. Let your advertisers, business contacts and subscribers to your print publications know about the newsletter. Promote it on social media, on your website and in your email signature. Place calls to subscribe in the newsletter. Make it easy to unsubscribe, too.
Don't sign people up to your newsletter without their knowledge or permission. You only want to distribute your newsletter to readers who have opted in and have engaged in what you have to say.
Feedback
After you publish your first newsletter and get the subscriber list going, you can begin the journey of discovering how good other people think it is. Ask your subscribers what they think, not just in the first few issues, but in a section of every issue. Plus, you can survey your readers via email. Encourage them to give you feedback, listen to the feedback, thank them for the feedback and, most importantly, USE the feedback. People like to see that their opinions matter. This is an excellent way to boost reader engagement as it gives your audience a sense of ownership, which creates loyalty and trust and can spark ripples of positive word-of-mouth testimony that you can't buy at any price. That can tremendously benefit your publication and your company.