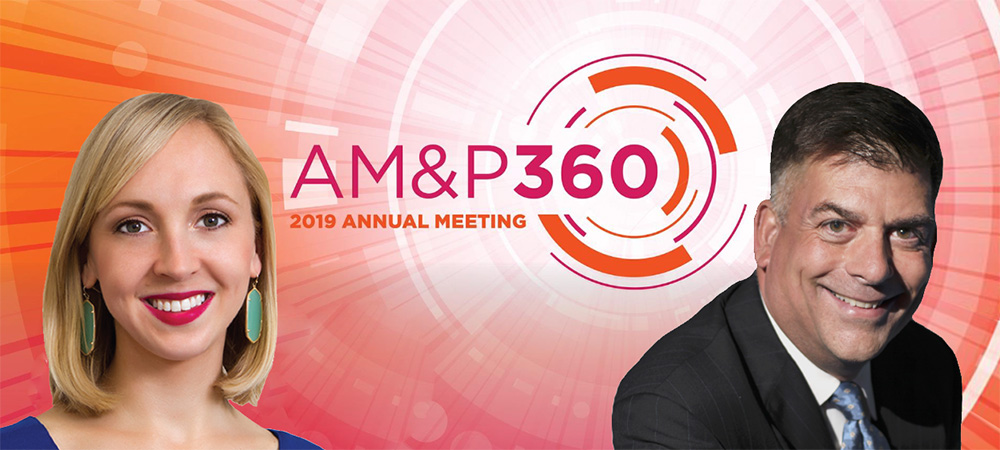 The Industry-Focused Event Every Association Publisher Should Attend
Think of all the events geared specifically toward helping associations and association publishers find success.
How many did you come up with?
There aren't many. That makes Association Media & Publishing's annual meeting all the more special. It's one of the few events that can help associations in their endeavors to grow memberships and keep members engaged. It is one of the few events focused on immersing attendees in association success models, best practices and insights from industry peers.
The 2019 Association Media & Publishing annual meeting will be held in Washington, D.C., on June 24-26. If you haven't previously attended, you may not be aware that it's the only comprehensive event that serves association, nonprofit and alumni publishing and communication professionals.
Those who attend will hear from the brightest and most influential association professionals and thought leaders. Speakers and panels allow attendees to glean insights on the latest publishing, communications and marketing trends, and best practices. As an added bonus, attendees have the opportunity to network with association colleagues and exhibitors and build important career connections.
This year's keynote speakers include Jean Ellen Cowgill, General Manager of TicToc and Global Head of Strategy and Business Development for Bloomberg Digital, and Ken Crerar, President and CEO of The Council of Insurance Agents & Brokers.
Session topics range from brand positioning and content workflow to social media and media kits.
If you're still on the fence about attending, read on for several recaps from last year's session topics to get a sense of the highly relevant and beneficial knowledge you'll gain in attending.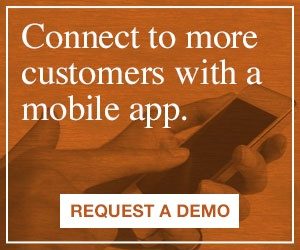 Promoting your Publication and Increasing Ad Sales
If you know who your audience is, it will make all of the difference in helping advertisers get to their target market. This session, "How to Promote your Publication and Increase Ad Sales," focused on how to attract the best advertisers for your audience. Some of the tips included thinking in terms of selling impact versus selling ads, doing an audience audit and how to determine if an advertiser is right for you. Our full recap is available here.
Technology and Your Publication
Member experience is an area that associations are always looking to improve and technology provides many routes to do just that. In one of the AM&P sessions, "Where Technology Can Take You – and Your Reader," a panel of technology experts shared their expertise and addressed concerns to help associations understand which technologies should be on their radar – and why. Read more about the panel participants and topics like mobile apps, mobile sites and reader engagement, here.
Publication and Communication Frequency
How often is often enough or not enough when it comes to publishing for your audience? Sarah Black, the Senior Manager of Editorial Services at Red Chair Communications, addressed that question in her session, "The Strategy of Frequency in Publications and Communications." You can read more here about the questions to ask, best practices for channel strategy and how to measure results.
The AM&P Benchmarking Study Panel
This AM&P's 2017 benchmark study covered a range of topics: from publishing revenue, to outsourcing trends, to distribution costs and more. The panel for last year's AM&P Annual Event focused on publishing revenue and the panelists discussed the future of print, social media, data collection and revenue possibilities to consider. Read our full recap here.
AM&P Excel Awards Gala
One more important note—coupled with the annual meeting is AM&P's 39th Annual Excel Awards Gala, which recognizes excellence and leadership in nonprofit association media, publishing, marketing and communications. You can read about this year's Excel Awards finalists here. The Gala takes place on June 24 and tickets, which are expected to sell out, are available on a first-come, first-serve basis.
To get a taste of some of the awards, and to read more about Walsworth customers who won 2018 Excel awards, check out our Excel Awards recap article.
Register to Attend
Last year's meeting was great, and this year's annual meeting promises to be just as good (or even better!). The meeting is of interest to anyone within the world of associations and association publishers looking to augment and further their unique expertise within this landscape.
Visit AM&P's event website to learn more about this year's speakers and schedule of events. And make sure to register to attend.