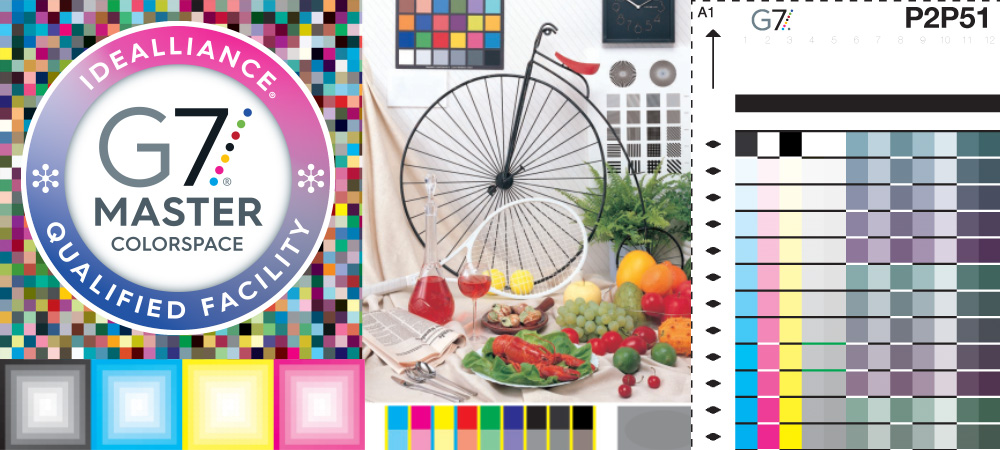 Walsworth Michigan Facility Renews G7 Color Qualification
Reliable color accuracy. That's what G7® Qualification is all about.
"I'm proud of our manufacturing team and their commitment to providing the best quality product in the industry. This process gives a predictable outcome from files to print, making everyone's job easier.  G7® certification solves the complexity of delivering the most accurate color reproduction possible to our customers," said Phil Archer, General Manager of Walsworth's Michigan print facility.
G7® is an industry-leading set of specifications from Idealliance® for achieving visual similarity across all print processes. It is a global standard, widely used to measure the color accuracy on any output device.
The G7® framework consists of several elements. One is the LAB color space, a device-independent color measurement that can be used for toner-based and ink-based systems. Another is GRACoL, which stands for General Requirements for Applications in Commercial Offset Lithography, and is a color standard for the printing industry.
These two standards combined with the high degree of color accuracy made possible with the development of Computer-to-Plate (CTP) platemaking technology, has resulted in color reproduction that is more reliable than ever before. Before CTP platemaking, submitted file content was transferred to plates via film and exposure to light. CTP platemaking bypasses the use of film and transfers page content from a customer's digital page files directly to the surface of plates via laser etching. This high-fidelity process also makes it possible to create plates that are adjusted specifically to the unique characteristics of each printing press.
As part of his role as Prepress Technician, Barry Pratt facilitates efforts to achieve and maintain Walsworth's G7® Qualification. This fits perfectly with his work to ensure printed products delivered to customers accurately matches the intent of the page files they have submitted for their publication and readers.
"The method of using a defined color space like GRACoL for proofing and plate curves that are calibrated for each press's fingerprint ensures consistent color results for our customers, regardless of what press we use to produce their work," said Pratt.
Walsworth's ongoing G7® Qualification assures our customers that, through the use of industry best practices and the most modern technology available, we consistently deliver high quality product.