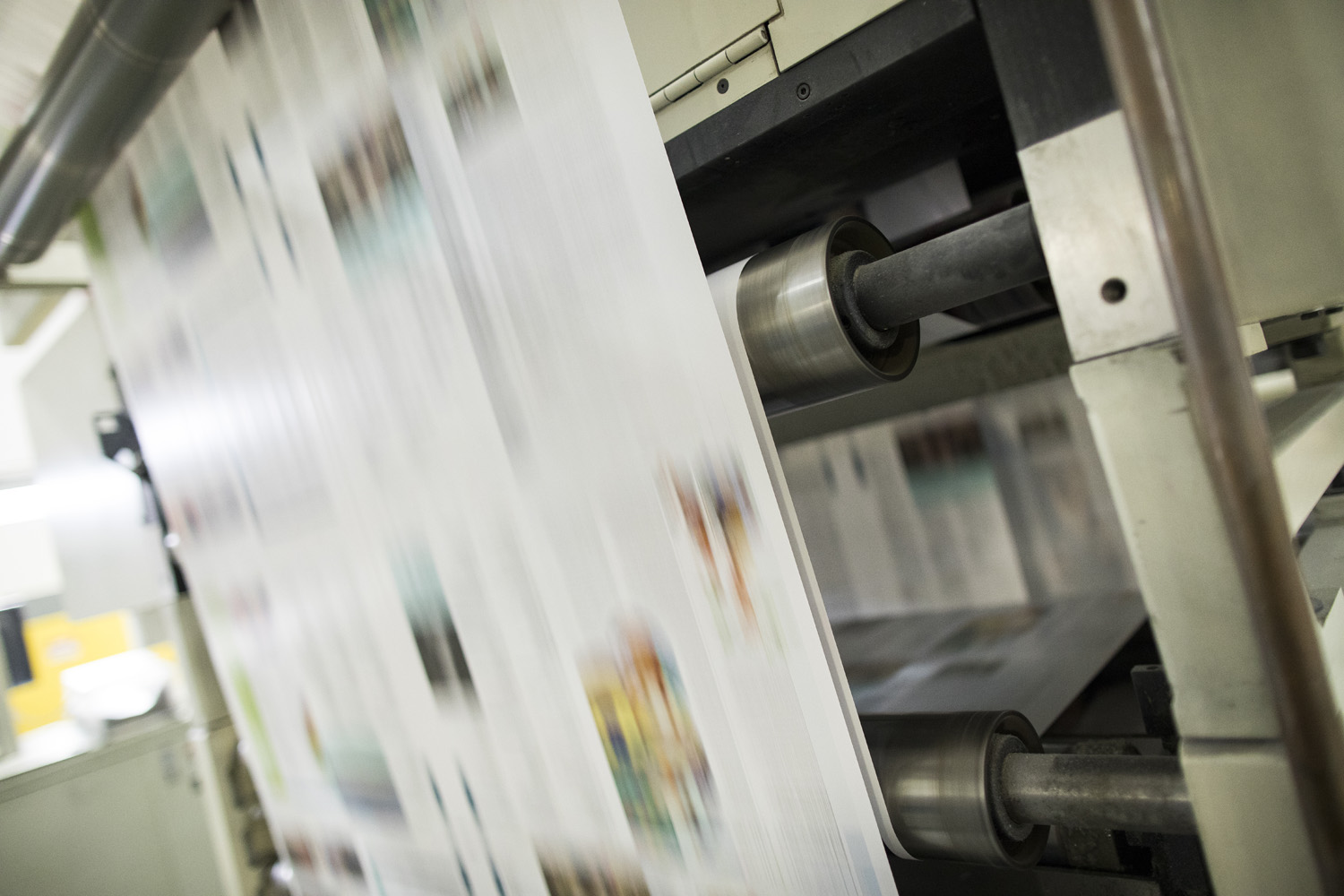 Today's Commercial Printing Goes Beyond Just Paper and Ink
Consistent quality coupled with quick turnarounds is often viewed as the crucial combination when it comes to magazine printing, and rightfully so. Although as a product they have everlasting value, their content isn't evergreen.
At the same time, it doesn't matter how quick the print turnaround is if a publisher still has to rely on a third party for mailing and distribution.
Whether your magazine is monthly, semi-annual, or somewhere in between, your print product needs to reach your subscribers on time, every time. Audiences already receive products through the mail with more immediacy than ever — it's safe to say they expect the same for yours.
As important as they are, mailing and distribution logistics can be complicated. They can take your attention away from other important obligations. Handling these logistics requires expertise, especially with the drastic changes the industry faces.
Magazine publishers need a commercial printer that not only produces high-quality products, but one that also has the capability to get it into your subscribers' mailboxes.
With mailing and distribution services, your printer can bring you closer to your audience. But if they lack the experience and expertise to create cost-effective distribution options that actually work for your organization, your printer can also be a frustrating barrier between you and your audience.
At Walsworth, we know how important quick turnarounds and distribution options are for our magazine customers. We also understand how without the harmony that a personalized approach brings; these add-on services such as mailing can become a hindrance to helping you reach subscribers.
We're uniquely positioned to offer add-ons beyond printing, yet small enough to tailor them to meet the unique needs of every client.
Walsworth is Worth it for Self-Reliance Publications
Sam Duffy's Self-Reliance Publications relaunched Backwoods Home Magazine in 2018. The publication, started in 1989 by Sam's father, Dave, ceased publication after Dave's retirement in 2017.
Backwoods Home Magazine is a 116-page quarterly publication that covers all things related to homesteading. It is an accompaniment to Self-Reliance Magazine, an 84-page quarterly with a similar but distinct purview. In 2013, Sam launched Self-Reliance Magazine as an all-digital magazine. Within a few years, it evolved into a print product. Both publications have seen impressive quantity growth throughout the pandemic.
When searching for a print partner, Sam chose Walsworth on the recommendation of his father, Dave, who himself chose Walsworth because we were a family-owned business that shared his values. Dave developed a trusting business relationship with us over the years. It's a relationship that has continued to blossom with his son.
"My parents had dealt with many printers in the past and were adamant I could trust Walsworth to do the job right and efficiently," Sam said. "Everyone at Walsworth is actively looking out for me. It would have been a lot more difficult to grow and develop my company without their unique experience."
The newest iteration of this relationship has been enriched by Walsworth's distribution services. We help Sam manage shipments to magazine distributors with a large initial mailing, followed by weekly mailings of smaller quantities between issues. While this distribution model is the tip of the iceberg in terms of our offerings, the solution is designed to meet his specific needs, and can grow alongside each publication.
"My in-house timeline and process connects smoothly with Walsworth's distribution system. I only use a fraction of what Walsworth offers, mailing-wise, but it's nice to know the full resources are available if needed," Sam said.
These days, a good print partner goes beyond paper and ink. They actively seek ways to create value for customers through additional offerings such as distribution. At the same time, these offerings are only as valuable as they are malleable to meet the specific needs of each customer.
#PrintWithWalsworth
This blog post is part of our "Walsworth is Worth It" series. This series uses real-life success stories to highlight how commercial printers can overcome common issues and create additional value for customers across a variety of segments.