Key Insights into Successful Event Promotion
A great event deserves great promotion. It's not just about getting people to attend; good promotion helps create a more enjoyable experience for attendees and vendors alike. The right promotion techniques get people engaged, and social media campaigns might even get attendees promoting for you.
Christy Huggins is the social media manager at EventBrite. She knows a thing or two about successful event promotion, so we asked her for tips.
When should marketers start promoting an event?
Marketers should implement their event promotion strategy as soon as they know the date of their event. Create an event page that lists the most important details, even if you haven't figured out the nitty gritty yet. Once the page is published, let your previous attendees know first and offer early bird discounts/incentives to encourage attendance.
How should an organization handle social media marketing for their event?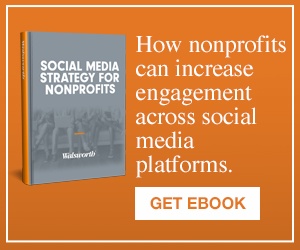 The first step to social media marketing for an event is to decide what your goals on social media are and select the best social platforms that will help you achieve those goals. From there, put together a content plan to get your messaging to your desired audience and keep them engaged year round, not just in the weeks leading up to your event when you need to sell tickets. Develop a consistent voice, tone and message, including a hashtag that you use for all event-related content. Adapt your content to fit each platform so you're delivering the right content to the right people at the right place and time.
Make sure you're trying to engage potential ticket-buyers in conversations, not just selling to them. People aren't always in a "buying" frame of mind on social media, but you can still stay top of mind by creating relevant, engaging content. This would be a good place to tap into the "4:1:1 Rule": for every promotional post you make, retweet or share a relevant post, and then post 4 pieces of relevant content written by other people or brands.
Which channels are best for promoting an event?
This depends on your event and your audience. Is your audience more male than female? What's their average age? Are you hosting a professional event? Asking yourself the right questions about the demographic you're trying to reach and where they might be most active on social media will help develop a social strategy to capture that group.
How does an organization determine what is right for them?
This quiz can help you determine which social media platforms are right for your event.
How should social media be used to promote an event before it happens?
You can use social media to drive interest ahead of your event, share behind the scenes content to build excitement and anticipation, and to answer any questions event-goers may have. Promote the event page regularly along with targeted, purposeful content. Share blog pieces that have tips for event-goers. Host contests and ticket giveaways to create a lot of engagement with your audience and their audiences. And use your social presence to build your event brand and help potential attendees understand what to expect from your event.
Make sure all the key players (speakers, sponsors, etc.) know your event hashtag and are promoting the event to their audiences as well. A great way to do this is to provide some suggested social posts to them to make it even easier for them to share and help promote.
How should social media be used once the event has started?
Use your social media accounts to add to the experience of attendees, as well as to show non-attendees what they're missing! Facebook live, Instagram Stories, Snapchat and live-tweeting are great promotion strategies to engage those who are unable to attend ̶ and 30% of people who watch a livestreamed video will attend that same event the following year, so you can lay the groundwork for next year's sales during this year's event.
It's also key to get your attendees involved in social media at your event so they can spread the word to their networks. Make sure your hashtag is visible, and consider displaying user-generated content that uses your hashtag onsite to encourage others to post.
What are some new or non-traditional marketing methods organizations should be using to promote their event?
Use your past attendees to your advantage by incentivizing them to promote the event on your behalf. They are already convinced of your value and will have a great experience to share, especially if you consider offering them referral benefits if they refer new attendees. You can also do this on a larger scale by tapping into social media influencers and working with them to introduce your event to their large, engaged audiences.
Using an event management platform will work wonders when it comes to organizing and marketing your event. Eventbrite has a promotion tool that allows you to target event-goers based on filters like location and behavior. Since potential attendees turn to sites like this when looking for events in their area, this tool provides an easy way to get in front of more eyes.
Do you have any examples of really great event promotion you've seen in recent years?
Experiential marketing is making a big splash in the world of event planning and promotion. From live displays to gamification, these strategies really engage attendees during the event and provide a big story to tell when promoting it.
Christy Huggins is the senior social media manager at Eventbrite, where she develops social media presence and strategy, among many other tasks. She has authored many blog posts on event promotion.