Tips to Maximize Visibility of Your Great Blog Posts
You're putting out great blog posts that engage readers and impart information that is useful to them, but are you taking full advantage of the resources that can maximize visibility of those posts? Read on to learn more.
Turn to Social Media
Your engaging content should be all over social media — and so should you. You need to have a solid following on your social media channels to ensure your content will not only be viewed, but also shared, providing the potential for exponential traffic. So post interesting content regularly on social media, and engage with your followers, so your blog posts nudge right in with all your other good content.
If you're active on social media with your followers, you may want to share your blog posts manually, at least on some sites, so you can include a personable message to engage readers. Organizations with high volumes of posts may prefer to use automation tools like HootSuite. With this program, you can send a post manually and immediately, schedule a post for later manually, or auto-schedule a post, meaning the program optimizes the best time to post (you'll want to give it 48 hours to figure optimal times for your social media platforms before relying on this feature).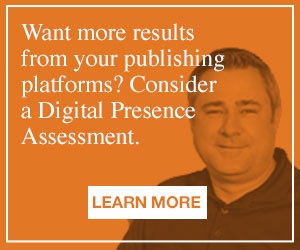 Whether you post directly to social media, work with an app, or have a social media team that coordinates posting, there are some indications that certain times and days of the week are better than others when posting to social media, according to information compiled by Hubspot.
Facebook
Facebook can help organizations turn fans into prospective customers, and is a great platform to increase visibility to your blog posts because it's so easy for people to share with others.
The best time to post on Facebook is 3 p.m. Wednesdays. You'll also find good traffic between noon and 1 p.m. Saturdays and Sundays, and from 1-4 p.m. Thursdays and Fridays. Engagement rates jump 18% on Thursdays and Fridays, and click-through rates are highest on weekdays from 1-4 p.m.
Traffic is up by 10% on Fridays. Humorous or upbeat posts may work best on Fridays, since people tend to be happier on that day of the week, Neil Patel says. The worst hours to reach Facebook readers are weekends before 8 a.m. or after 8 p.m.
Twitter
Twitter is frequently used during down time, such as work breaks and commutes. The best times to reach Twitter users are noon to 3 p.m. Mondays through Fridays, and around 5 p.m. Wednesdays. B2B organizations can increase engagement by posting during the week, while it's best for B2C organizations to post on Wednesdays and weekends. Some companies are also seeing good results between 2-3 a.m., 6-7 a.m. and 9-10 p.m., depending on the audience.
Using Twitter ads may also be a good option to consider.
LinkedIn
LinkedIn is a great platform to help your business reach your audience and gets the most traffic around quitting time, between 5-6 p.m. Other good times to post are 10-11 a.m. Tuesdays, and 5-6 p.m. Tuesdays, Wednesdays and Thursdays. The most clicks and shares occur on Tuesdays, particularly between 10 and 11 a.m. Mondays and Fridays aren't ideal, and through the night, between 10 p.m. and 6 a.m., is particularly poor.
Pinterest
While our article about how businesses can get the most out of Pinterest goes into more detail, it's reported that Pinterest users are primarily female and are most active in the evening, especially from 8-11 p.m. on Saturdays. Your organization may also find that other good times are 2-4 a.m. and 2-4 p.m. each day.
Instagram
As we covered in our Why Instagram May Be Instagreat for Your Business post, Instagram is designed to be used on mobile devices. Instagram users are active around the clock, but the best days to post are Monday through Thursday, except between the hours of 3-4 p.m.
Promote in Email and Online
Here are more tips to spark interest with your blog posts:
Send links to your posts to subscribers, some of whom will be prospects and customers.
Promote your posts on our website with banners, inclusion in special sections, and other high-traffic spots.
Advertise your post on other websites where your audience spends time.
Join industry groups on LinkedIn and other business networks where you can engage with peers; share your posts with those groups.
Share the Fun
Don't forget to connect with readers who comment on your blog. Reply to their comments and follow their blog or social media channels. In addition to nurturing connections who may be prospects, you could also be doing some valuable networking, as your readers could include influential people you really want to connect with.
In addition to these tips, check out our many articles on using social media more effectively.